Job Doc
Can I fix the ghosts of my professional past? Elaine Varelas suggests building an account of who you are now
While many people know how to enter the professional work force right away, it can take others more time to figure themselves and the rules of work out. If you've built up your professional history starting out with some irresponsible mistakes, then rebuilding may take some extra time. Elaine Varelas suggests doing so by working hard and proving that you have grown and developed valuable new skills that you can articulate and demonstrate.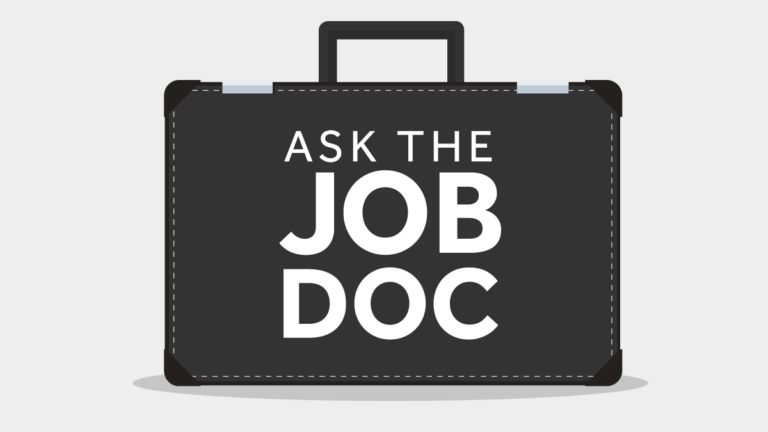 Q: When I was younger, I wasn't the best worker. Now that I'm an established professional, I'm trying to move up in the world. How to I fix the ghosts of my past to prove I am a worthy candidate?
A: Moving forward is the way to go, and the first place to check for ghosts of your past should be on social media. Review every outlet you have used as well as any that others may have used to make comments about you. Be thorough. Delete all comments you made or pictures of you that are less than professional. After you have deleted all you can, move on to creating your new and improved professional public image. The updated version of your public profile should contain positive examples of who you currently are, showing your experience and third-party testimonials. Asking your new managers and colleagues who have very positive experiences with you to write recommendations for your LinkedIn profile will become significant as you build your positive persona. You want people who research more about you to find great current comments, which will minimize older, negative comments you may not be able to eliminate.
To clean up your work history, go back to the beginning. If your first one or two job experiences were less than stellar, consider removing them from your resume and LinkedIn profile, as long as you don't lose too much valuable on-the-job experience.
If that can't happen, then consider speaking with that former manager who thought you weren't the best worker to let them know a little bit more about how you've grown. Have you developed a skillset, and do you recognize the error of your childish ways? See if they might be willing to give a more positive reference should they be called, and if they can say they understand that some of your less-than-stellar work behaviors can be attributed to youth.
When going to a former manager, however – be mindful that if they say no, they're not willing to talk, then you need to let it go. If your overtures are rejected, accept that that bridge is burned and learn that you won't do that again moving forward. And if they are willing to speak with you, don't waste their time with something disingenuous. You should only be willing to start these conversations if you are also willing to be professional and honest.
If these mistakes of your past are at your current organization and you are trying to move forward, recognize that these "ghosts" were mistakes, and that every day, your job is to continue to prove your value as an employee. Find what it is your manager is looking for from you in terms of dedication and be that employee. Whether you are in a job or are a job seeker, consider your reputation very much like a bank account. If your account is depleted, you need to make some deposits that show you are a worthy candidate. That can happen. You can develop an excellent statement that says, "It took me a while to grow up, but I have, and I have become very committed to my professional experience." Fill your account with specific examples. Perhaps you have volunteered and are building a record of accomplishment, and in your three months of volunteering, you've never been late. Did you attend every day you promised to be there? Can a manager or colleague that you volunteered with speak positively about you? You can also develop these accounts and skills with part-time work. It can happen through a new full-time job, and you want to make sure that any recognition that you can get – whether it's for attendance, coming to work early every day, or volunteering to help others – that all of those things are what your brand becomes, as opposed to the brand that's haunting you where you weren't the best worker. All of this is true at any level of the organization, and if you are senior with a reputation for being difficult, this applies to you.
Newsletter Signup
Stay up to date on all the latest news from Boston.com