Job Doc
Is vaccine status now a part of the overall job search? Elaine Varelas guides
Vaccination status has become a frequently talked about topic recently even when it comes to potential employment. Elaine Varelas guides on the best practices to use regarding vaccination status and the job search.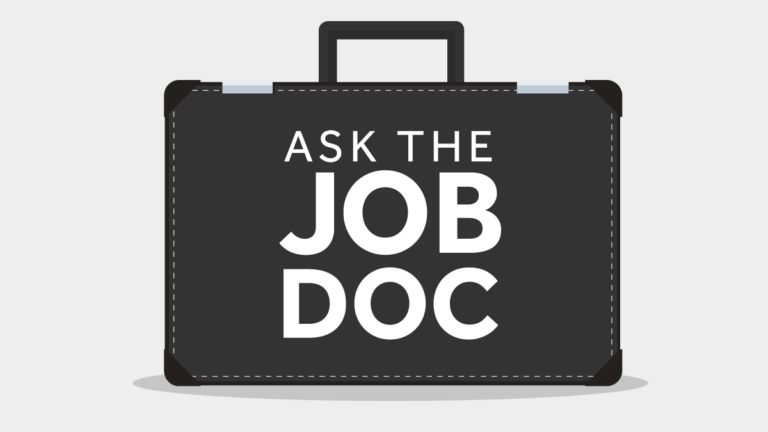 Q: Are people going to show their proof of vaccination at job interviews? How are employers handling vaccination status? I'm not sure how this might impact my job search.
A: Many organizations are asking for proof of vaccination before employees can return to the office. Additionally, some companies have policies for those who are vaccinated, allowing them to remain unmasked when in their private area but to use a mask in public spaces. Service organizations have been asked to provide proof of vaccination for employees who work on other companies' sites. For example, temp workers, consultants, and vendors have been asked to verify that anyone entering their premises has been vaccinated. It's a hot topic for job seekers, employers, and employees regardless of professional or vaccination status – and it's not one that can be avoided, so the best thing you can do is to be prepared. Larger companies have implemented their own policies regarding vaccination status, and it is anticipated other organizations will follow. This will extend to third parties, including job applicants.
Job seekers and those who want to remain employed should be very comfortable with the consequences of whatever decision they make. Right now, those who are vaccinated are welcome into most offices. They can have meals with colleagues and in some organizations, vaccinated individuals have been told that they will be considered for promotion or for stretch assignments and all the other positive benefits that come with being a visible employee. However, some employees who choose to go unvaccinated have been told they must remain masked at all times. Many have even been asked to leave the building to drink water or eat meals, or even to have meals in their office alone – and not to join vaccinated employees who are welcome to take off their masks during that time. Some unvaccinated employees have also been told that they will not be eligible for bonuses, promotions, or raises unless they remain entirely remote, meaning no hybrid schedule with the rest of their colleagues. Some employer-based healthcare premiums have even gone up for those who remain unvaccinated.
The lines are drawn. The consequences are as significant as losing your job or being tested twice a week if you are even allowed back into the facility.
Job seekers, be careful. The rules around asking about vaccination status are gray; some employers may ask outright, while others fear steering the conversation too close to other health-related subjects, which (as you may already know) is a protected topic. Applying for a position at a firm with mandatory vaccine practices when you are staunchly unvaccinated only adds more obstacles to the entire process. Many unvaccinated employees have started using alternative communication platforms where they can share information on employers who more flexible about vaccination status.
Certainly, you will want to know what the status is of any potential employers and whether they will be welcoming to whichever camp you fall into. Do your research. And if they do want to see your proof of vaccination, know the legality in your area and be prepared to answer.
Newsletter Signup
Stay up to date on all the latest news from Boston.com