Job Doc
How do I navigate salary negotiations during COVID-19? Elaine Varelas offers insight
Whether or not there's a global pandemic, salary negotiations can be stressful. It may not always feel like the "right time," but considering the important pieces of your role, level, and responsibilities can help approach negotiations appropriately. Elaine Varelas offers insight on how and when.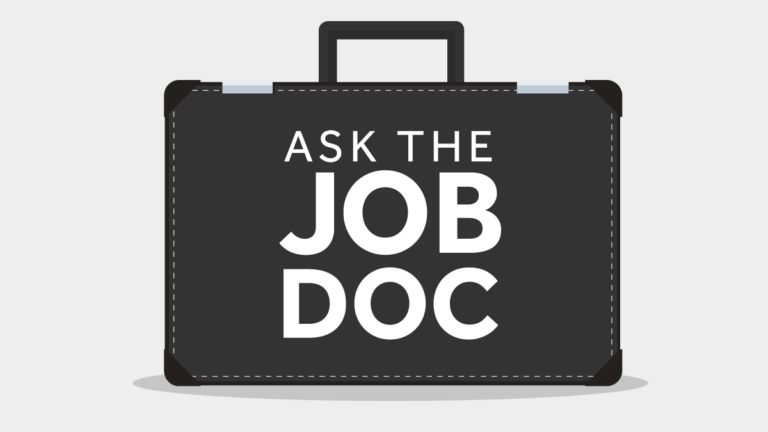 Q: When should I negotiate for a higher salary and what do I need to know before negotiating? How do I make a case for a higher salary? Should I take any offer/lower level job offer during COVID-19? In other words, should I settle? Would it be wise to negotiate a higher salary during COVID-19?
A: If you are in a job now, and not a high risk job, this is not the time to try and negotiate salary.
There are specific jobs that should be paying more during this COVID-19 pandemic, typically higher risk positions. You'll see this in the medical field. You'll see this for transportation workers, with organizations offering them some form of hazard pay. If you are in a nonessential role trying to negotiate a higher salary, you will not make a good impression on the hiring organization if you try to leverage the pandemic. The reason people hire you is because of the value that you bring to the organization. If it is a position offering standard value to the organization, the compensation for the position will be the same regardless of the pandemic.
If you already have a job and take on additional responsibilities due to COVID-19, you may be able to negotiate for temporary incentive pay that will return to the normal salary at the conclusion of the pandemic.
For new jobs, a good salary negotiation starts with the first interview. It is important to assess the situation and information provided to you. Try to find out how long the company has been looking, what kind of turnover they've had in the role and why, and how urgently they want to fill the position. If you're a strong candidate and you know the company is challenged filling the role, it can give you an advantage in negotiating.
Do your research. Learn what skill sets the company needs and demonstrate how you are a good match. It's important to listen: How quickly do they need to hire? What do you have that they need most? How can you make it easy for them to hire and onboard you? These are the candidates who get hired. They demonstrate value and show they will be easy to manage and quick to contribute.
Understand the company's pay strategy. Companies choose to be lead payers, midmarket payers, or on the low side. Consider the value of the full benefits package too, not just the pay. Companies can also approach salary based on how competitive the market is for your specific area of expertise. Sites like salary.com, payscale.com, LinkedIn, and the Bureau of Labor Statistics provide information on salaries based on position, location, and experience level. When you ask for a higher salary or to enhance other parts of a compensation package, be prepared with the exact reasons and evidence you deserve more than the initial offer.
Say thank you for the offer, ask for time to review it in detail, and speak with your partner or trusted advisors. Salary negotiation can be stressful and is not something most of us do on a daily basis. Take the time to put together a thoughtful counter proposal – in writing – that may include more than just salary. Think about what's important to you, including flexible hours, work-from-home days, vacation days, transportation allowance, subsidized childcare, stock options, and other executive enhancements if you are at or approaching that level.
Even though having a conversation about compensation can be intimidating, it's important to do so. Being up-front about salary expectations ensures that you and the prospective employer are on the same page and that it is a good match for both you and the hiring organization.