Job Doc
How do I properly assess a candidate during a video interview? Elaine Varelas suggests putting them at ease
Many interviewers are facing the challenge of adapting their interview style to suit the new normal as video interviews become more common. It can be a struggle to get a good read on a candidate when you can't offer them the normal small talk you may be used to. Elaine Varelas provides advice, insight, and offers a few pointers on putting the candidate at ease to get a proper read on their fit for the role.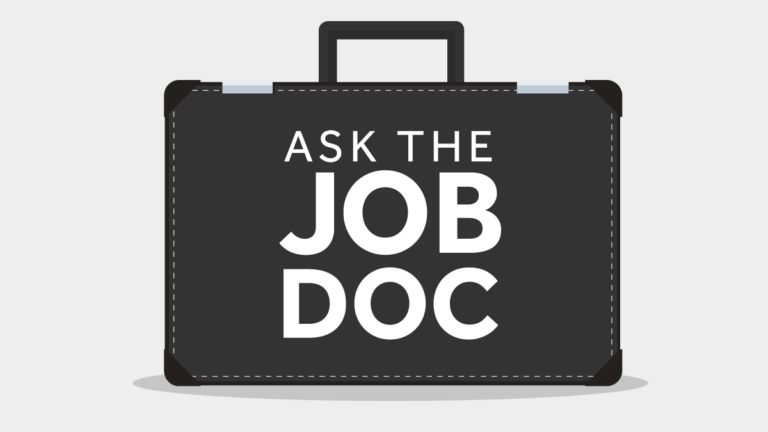 Q: How do I change my interview style to evaluate fit and chemistry of potential employees with video interviews? Are there different ways to tell if our company is the right place for the candidate without meeting in person? What should I be evaluating differently?
A: Trying to get the best out of a job candidate is a great goal. Managers who keep this in mind are able to identify top talent others often overlook. Before you start the interview, develop a guideline of what you'd like to see in 5 to 7 headings. Perhaps start with specific expertise, preparedness, analytic ability, communication, and ability to be managed or manage – it all depends on the job. Often people leap to conclusions and don't remember why; these headings will remind you of what you want to see and how you will get the information you want.
Being the candidate on a video interview is a lot like being on TV for the first time. Most people are very nervous about their presentation, not comfortable seeing themselves on a big screen, and struggle with figuring out where to look to actually make eye contact. Helping potential employees forget about all of that discomfort will ultimately help you find out if the candidate you're interviewing is actually the right person for the job.
One of your goals as the interviewer is to discuss the change of circumstance, recognize that some people might be more nervous than they would be meeting face-to-face, and even address your own learning curve with interviewing people remotely. There's no handshake, no office tour, no offer of water or coffee from a kind receptionist, or the informal chitchat about, "How was your drive, how was your commute, how easy was it to get here?" All of those things are typically used as calming conversations to put the potential employee at ease and you need to identify new ways of doing that.
If you have an aggressive interview style, which might make sense for some positions, you may find that people need more time to process answers when they feel like they're so highly visible in terms of you watching them. They may struggle to get into some kind of conversational rhythm. Try to generate that first five minutes of conversation in a very easy give-and-take to demonstrate what you're looking for the remainder of that time period.
It's important to ask open-ended questions which will give your interviewee the opportunity to tell you stories about their capabilities. This is a great time to practice your behavioral interviews questions. You should encourage candidates to give you examples of how they've solved particular problems at work and how they're dealing with working remotely. Give them the opportunity to ask questions throughout the process by pausing the conversation and transitioning with a question such as, "Do you have any questions about that?" before you move on to another topic. It will make it feel less like an interrogation and more like a conversation about what the role really looks like and what they can offer.
If you're interested in trying to get a deeper knowledge about the candidate and how they operate, you could consider asking them to create a presentation. If you're hiring a trainer, let them know you're interested in a 10-minute presentation on one of their potential training topics. If you do this, make sure you give them plenty of notice, and make sure you set the parameters. You can tell them, "We are looking for a 10-minute presentation on this topic, and please don't spend more than X number of hours preparing."