Job Doc
Feeling anxious about returning to the office post-COVID? Elaine Varelas offers her thoughts
Fear and anxiety are among the top responses workers have regarding the return to work as restrictions begin to lift. While many leaders and managers are working hard to ensure a safe return, each individual must examine their own circumstance and communicate concerns, as well. Elaine Varelas suggests keeping informed, and not letting that anxiety and fear take over.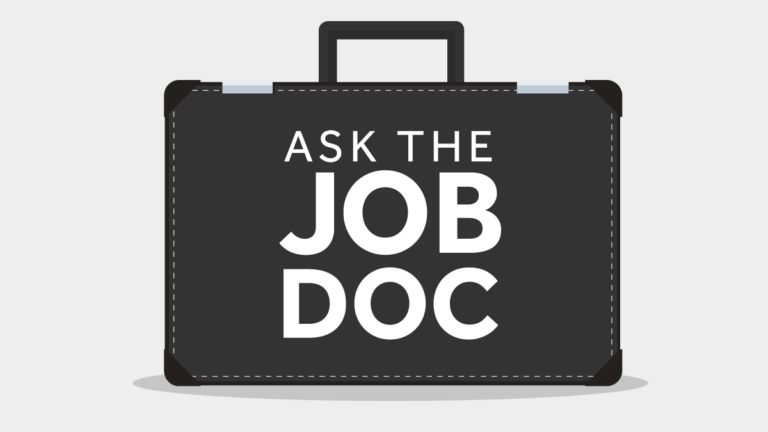 Q: What if my employer reopens the office post-COVID-19 but I don't feel it's safe to be near people yet even if I'm healthy? I rely on public transit to get to and from work, and the added risk of contact with so many people and my colleagues makes me worry.
A: What you've outlined describes most people's reactions right now. There's a very high level of fear and companies recognize that. Organizations are taking great care to deep clean every aspect of their physical space. Buildings are taking the same precautions. Company leaders are working hard to generate the safest methods for a return to work, and many companies are delaying for a few months after the state has said it is possible to reopen. Behind the scenes, executives are taking great care when considering how and when to reopen the office with as little threat to their employees and their health as possible.
Every single employee has to evaluate their own circumstances. They need to examine whether they are considered at high risk, whether they're living with people who are at high risk, and whether they've been able to make child care arrangements. Human resources, managers, and every executive recognizes the need to keep the business functioning, and how and where employees can be most productive. All of these factors will influence a company's ability to keep their employees working, in the office or not.
States were significantly varied in their responses to pandemic-related closures and general social distancing guidelines. Because of this, the value of open and honest communication between companies and their employees must be heightened during this time.
If you think you can offer input about effective ways to come back to work, feel free to speak to your manager. People who meet in smaller offices with other people, or those who worked side-by-side in shared open office spaces, are going to be significantly more concerned than those with private offices and doors. Some building managers have hired healthcare professionals at the entrance to take people's temperatures to ensure that only healthy people are entering the buildings. Employees not working in offices must have a sense of what their environment will look like and what safety precautions to expect before they return to work.
There are many, many precautions that are being taken, but your own fear is what's going to drive your behavior. Read everything you can from reputable sources to make sure you're dealing with reality and not encouraging a deeper-seeded anxiety.