Job Doc
Do I have to babysit my coworker's child at work? Elaine Varelas says you should feel comfortable saying "no"
Bringing a child to work can be fine when appropriate parties are taking care of the child, however, when the responsibility for childcare falls on another employee, it not only becomes inappropriate, but a liability as well. Elaine Varelas suggests that you should not have to be put in this position, and your manager should have a conversation about childcare with the parent.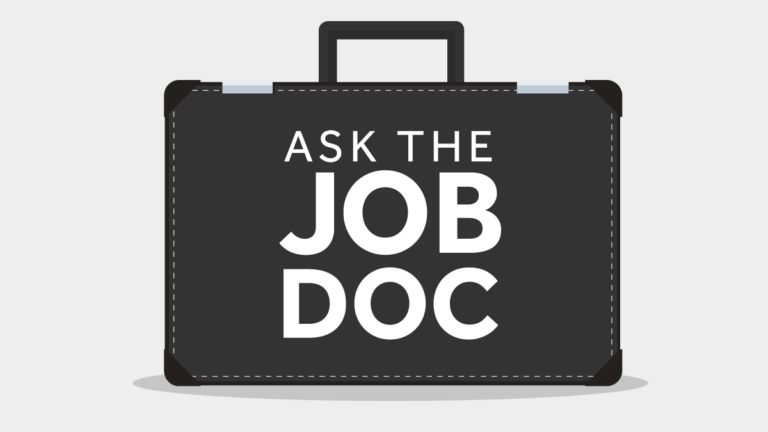 Q: I have a coworker who brings their child to work and as the receptionist, I often end up babysitting for half the day. Now that offices are reopening, is there a way to prevent this from becoming a problem again? What is a graceful way to bring this up with my manager?
A: Letting this parent know that the reception area is not the right place for his or her child should not make you feel uncomfortable, even if this person is more senior to you. Allowing a child who needs babysitting to be near an exit when you, as the potential babysitter, may not be able to pay attention to see the child leave is inappropriate.
Having a conversation with your manager about what this person's plans are for childcare is vital so that you're not put into this position again. If the person wants to bring the child into their office, that's certainly up to them. But what they've done is left the child in your work area, which is completely inappropriate. Your manager should be the person to fix that.
You can tell the person directly or through your manager that you do not want the responsibility of child care for any portion of your work day, and you won't be in a position to feel responsible for this child's safety. You can't do your job and ensure this child doesn't climb on a chair, or table, or take any other risks that could result in injury and liability for the organization
As the manager, a clear and supportive approach with your direct report is the best way to handle this. As manager, you can say, "I know you've brought your child into the office before, and certainly if you're working in your office and your child stays with you, that is acceptable. It's not acceptable, however, to leave your child in the reception area." And then you can go on to ask, "Is there any help I can provide for you in terms of arranging for childcare, or for those times when you don't want to bring your child into the office?" If the parent pushes the burden on the receptionist by asking, "Did anyone complain?" then the answer is, "This is a liability for the organization, and I can't let that happen." Return to asking how you can help them find good child care.
Many organizations have an EAP, an Employee Assistance Program, which will absolutely do research on appropriate childcare services on the employee's behalf. Encourage the use of these services to ensure the workplace stays focused on work.