Job Doc
Terminated Due to Performance? Elaine Varelas advises next steps
It can be difficult to accept losing a job due to performance, especially if you believe you have more to offer. Elaine Varelas explains an employee's options before and after termination and what situations warrant rehire eligibility, rebuttal, or acceptance.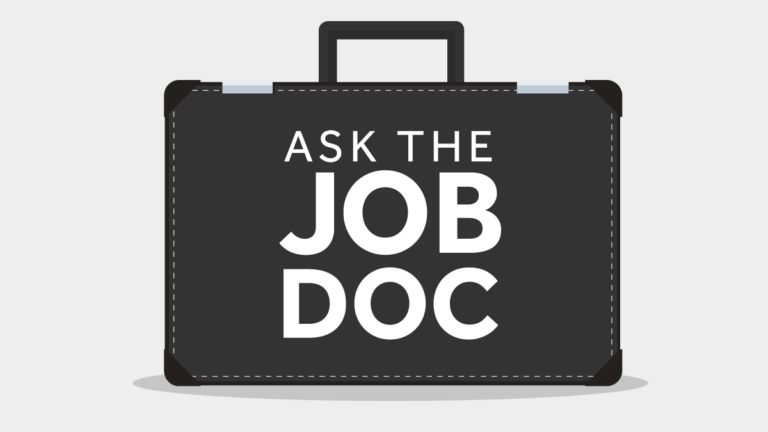 Q: Is it possible to get my job back after being fired for my performance? I know I can do better and want to prove myself. Do I have to just accept termination, or can I fight to get my job back?
A: Knowing that you can do better is a great lesson learned from losing your job and you will have the opportunity to prove it, but it will be at your next job. Unless you've been fired from a family business, most organizations are not going to give you a second chance. Typically, people in your position prove themselves and do better after a first warning, but not after the termination.
Organizations need to separate people for a variety of reasons, and based on the reason, they may have a status of "eligible for rehire." If your organization decided you were eligible for rehire, you can certainly approach a Human Resource representative. However, if you were separated for performance, most organizations are not going to use the "eligible for rehire" status, and will not consider you a candidate for any jobs.
Prior to termination, employees have the opportunity to rebut negative reviews by including comments that disagree with the manager's assessment on their performance into their personnel file. If you've been given a negative performance review and you disagree on the circumstances, or the examples given by your manager, you can document your own understanding and your own perception of what happened, and provide that to your manager as well. 
That rebuttal will also go into your personnel file. Should a new manager come in, they'll be able to take a look at both the manager's comments and yours as well. These can often be considered before an organization moves into a separation action. However, once an organization has decided to separate you and acted on a termination, there really is no "fighting" option left, unless you believe you were wrongfully terminated and are considering a legal action. Though the "Job Doc" doesn't give legal advice, knowing you can "do better" would not be a solid legal case.
What you should do is spend a significant amount of time documenting, for your own good, what went wrong. Gain as much knowledge you can about the skills, hard or soft, you need to develop and start to do that. This will be beneficial to demonstrate to any potential new employer that you are invested in being a high performer in your next job. If you think you can do better in the specific role that you left, it might be a great opportunity to find a similar role in a similar industry and start fresh exhibiting your new positive attitude and more fully developed skillset.