Job Doc
Can I give a bad reference? Elaine Varelas advises
An employee may not have flourished in one workplace, but that doesn't mean they couldn't do well in another. Although it may be tempting to give a bad reference for someone seeking new opportunities, reconsider. Elaine Varelas explores ways to say "no" when asked for a reference and provides advice for employees seeking a reference who can best represent them.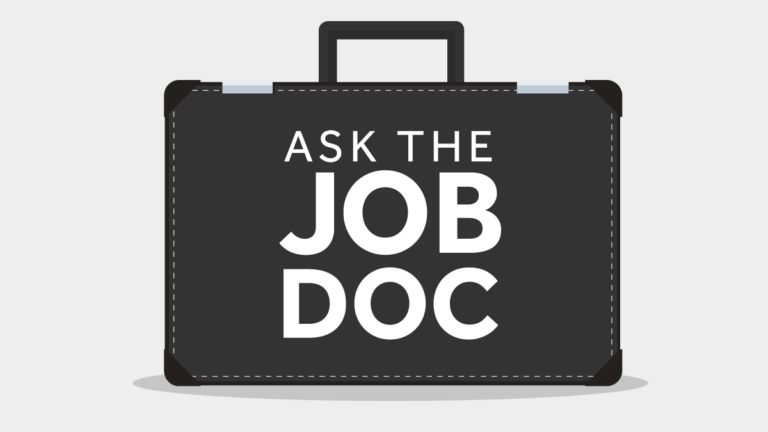 Q: Can I give a bad reference? A former employee is looking for jobs and wants to use me as a reference, but I was glad when he left. I don't want to give a glowing review, but I feel like I should give his potential employers a heads up. What can and can't I say?
A: Do you hold a grudge? Rather than giving a bad reference, what you could do is decline to give a reference at all. If you are asked by an employee who would like to use you as a reference, have the courage to be able to say, "I'd rather not provide a reference for you. I don't think I can be an exceptional advocate for you, and that's what you really need." It won't be comfortable – it may raise issues about concerns you may have about their performance. However, bad mouthing someone after you've agreed to provide a reference is not fair to the individual employee.
This should also serve as a heads-up to employees asking for references: You need to ask more people than you actually intend to use, and your question should not be, "Will you be a reference?" Your question should be very direct. "Can you be an exceptionally positive reference for me?" Until you get multiple "yeses" to that question, you won't be done gathering the best set of references that you possibly can.
It's also your responsibility as the candidate to supply your reference with points that you want them to speak about, with examples, a copy of your resume, and a heads-up on the people or organizations who may be calling. You may feel that these actions are t too presumptuous and pushy. However, your positive references will thank you for helping them do the best job they can to support you as a candidate.
Doubling back to the original question: What should you say if you find yourself in a position to give a reference you may find difficult? Simply put, if you're in that position, you need to be as honest and answer the questions that are asked without dumping information that may not be requested. Instead, ask a few questions and find out as much about the employee's potential situation as possible. The person who didn't succeed in your culture or environment may actually be very successful in a new culture or environment.
Be factual and not biased based on personal interactions as opposed to work interactions. They may have performed well, but had less than stellar interpersonal skills. You do need to be prepared as a reference to give a heads-up on an area that someone could work on. Don't make it so horrible that this person would never get hired, and again, you should have that conversation prior to giving the reference as well. You can ask the employee, "What is it you'd like me to say when I'm asked what your weaknesses or opportunities for development are?" so that you can have that conversation. If you don't want to be the one person who prevents this person from getting a job offer, decline when asked to be a reference.