Job Doc
How do I make remote training work? Elaine Varelas offers insight
Remote training for new hires can face many challenges, and among them are engagement and retention of the training material. It can be difficult to make trainees feel like a part of the team, or to know what information they are and aren't absorbing, when you don't have a lot of face time. Elaine Varelas suggests extending the length of check-ins among other pieces of advice.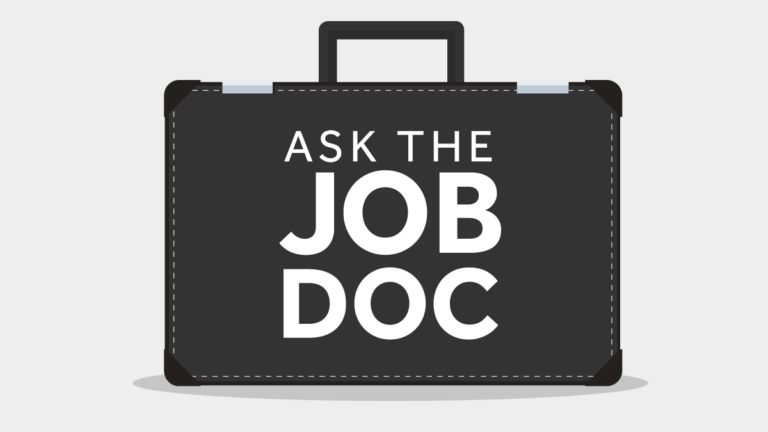 Q: I haven't quite gotten the hang of remote training yet for a new employee. Face time is so valuable, and it's difficult to gauge progress and connect with someone when I can only check on them in short bursts and info sessions. What advice do you have for training remotely? Or for making my new team member really feel like a part of the team?
A: Onboarding new employees virtually is a real challenge, particularly when you're doing it individually as opposed to with a group. To make your team member feel like a part of the team, encourage them to take part in as many group meetings as you possibly can. Not only do they need to attend, but you need to find opportunities for this team member to speak, to ask questions, and to talk about what their activities are, which might look very different to what longer-term employees are actively involved with at the same time.
In any kind of training, anticipate the person will retain half of what happens during an initial meeting and half again in the next meeting, so develop your training to be repetitious until you see the skillset that you're looking for demonstrated. You should consider developing a checklist of the things you need covered, and have the employee give you verbal assurance that they understand the items on the checklist. Continue to have conversations about the training you're providing, asking for situational examples of how the trainee would handle different situations. Questions like that will also provide you with the reassurance that they're confident in the materials and learning from what you're providing, and it can also help illuminate which areas need reinforcement.
Checking on people in short bursts is not necessarily the most effective way to manage new people. Most employees won't want to start discussing developmental needs until they feel comfortable, and instead they may be showing their strengths. It'll often take a longer period of time for someone to bring up the issues that they may be faced with. Initially, they'll want to reassure you that they know what's happening, but it's those longer conversations that will really help them gain the comfort level to talk to you about different kinds of obstacles they're facing, questions that they may have, or an area they would like to have more confidence. So balance out your short check-in meetings with longer sessions. You might feel these are a waste of time, but they will provide the opportunity for your new employee to communicate their concerns with you.
In early meetings make sure you have them introduce themselves, talk about the background they bring, and give them a team mentor. You want them to have a person they can approach to ask quick questions – someone who's not responsible for their evaluation or assessment, but someone whose role is entirely to be supportive and help them succeed.