Job Doc
How can older job seekers overcome age discrimination? Elaine Varelas shares her insight
Unfortunately, age discrimination is very real. There are preconceptions many older job seekers may face when trying to find a new role. Elaine Varelas offers her insight and provides a few examples for ways to stay competitive.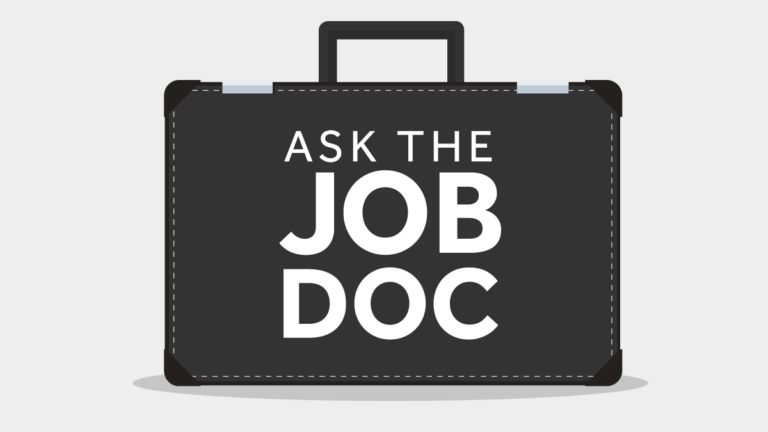 Q: What advice would you give to an older job seeker? I have noticed that no one thinks I can use a computer, even though my resume clearly states that I teach computer applications. How real is age discrimination? – submitted via GlobeConnects: Early Careers & Internships virtual job fair
A: Age discrimination is real, unfortunately. Any discrimination can be hard to prove, and there are other factors that influence negative decisions on older applicants. Some employers avoid hiring senior workers because they are typically more expensive to pay. Employers are also concerned about how long an older worker will stay on the job. Will the training and ramp-up period be worth the investment if someone is potentially in a short-term situation? Older employees do have a bad reputation for not being computer literate and for having an unwillingness to learn to change readily, be adaptable, and be flexible as well.
Many job seekers will try and limit the attention their resume brings to their age. Standard resume edits include: removing the years from education, eliminating any information on early career jobs, or grouping early jobs together under a "Previous Experience" heading. Applications don't allow for these kind of edits, and a detailed reading will lead to more questions, which (coupled with a LinkedIn review) will cause curious readers to try and guess what the actual age of an applicant is.
How you present yourself on your resume to overcome all of the earlier-mentioned obstacles is vital. Can you show that you led change in many kinds of organizations or in different projects? As in your example, can you show that you taught others about computer applications and the business results that were attributed to this action? Show your competence in the latest technology, and not Word Perfect or Lotus Notes. Those are clues that people will be looking for to see if you will add value immediately or be a project.
If your resume makes you competitive enough and you're invited to the interview, the next step is to consider how you present yourself and the first impression you want to give. First of all, be on time. Make sure ahead of time that you know how to use the technology, whatever type it is. No excuses. Practice getting access before-hand – with both video and audio. If you need to, watch a video that tells you how to present yourself on camera best for remote interviewing. Everything matters, whether it's through lighting, raising the screen, wearing the right color shirt or blouse, or updating your hairstyle and your glasses to look more modern. Don't overlook the small things that can make you appear current versus outdated. In the interview, recognize that you'll be dealing with these obstacles indirectly and that your answers and your examples have to address all of those potential issues, making sure that the messages that you want to convey get across.
You definitely don't want to bring retirement into the conversation. Don't initiate anything that suggests any time period or time limit on the number of years that you anticipate being with the company. If you raise the number of good years you have left before retirement, you may be initiating an idea your interviewer may never have even thought about it. It would inform them that you're thinking about it, and that your primary focus may not be the energy and excitement they want to see about the job. If you're already on a countdown, it doesn't say good things. However, if an interviewer does ask you a question about the elephant in the room, which is illegal, you can certainly say, "I anticipate a long career, working for many years past my retirement age." This way you've avoided any specifics, you haven't given your age, and you've alluded to the fact that you'll work long past retirement age, even if you already are past it.