Job Doc
What top three things should I focus on for my job search? Elaine Varelas explains
Many people are finding themselves in the position to start a new job search and don't know where to begin. Elaine Varelas explains the top three things each job seeker should focus on and explores some of the resources that job seekers can use.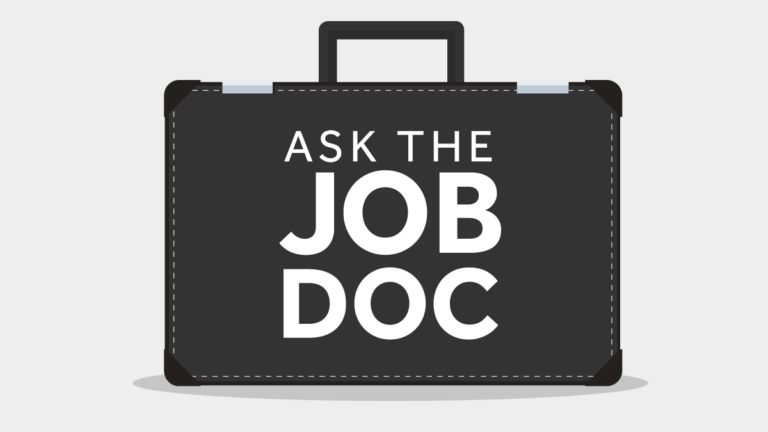 Q: My position was eliminated due to COVID, just like so many other people. What are the top 2 or 3 things that you recommend as part of a job search for people who haven't been in the market for a long time? Thanks in advance.
A: Successful job search activity has changed in just the last five months, on top of how much has already changed over the last five years. Using every resource available to you is the best piece of advice anyone can give you. Don't overlook opportunities that are provided for you. For example, if your company offers outplacement career transition support, say yes. If you are unclear on their services, research them. Don't just say no. People who are not clear on what services are being offered to them, or are afraid it may cost them money, need to ask questions of their HR representative, or of the outplacement company. You may find you have access to more than you thought. The mistake some people make is that they think these outplacement services are headhunters, which they aren't – or there's some other misunderstanding about the value of the services that doesn't lead separated employees to take advantage of the service. And if they aren't provided, ask.
Other support services that may be available to you are from career centers from your junior college, community college, or university. Many offer services for alumni at no charge or limited charge. Of course, you should also look into your state Department of Unemployment Assistance. Some low-cost local career service organizations that may be able to assist include Operation ABLE and JVS. You may also find useful free resources at ILMJTCV (I Lost My Job To Coronavirus), a nonprofit designed for people who are going through exactly what you're going through right now.
You should also look at your local community center, church, or library offerings for resume writing, LinkedIn, or interview workshops. You may find that these local resources are often offered at no charge. There are also career consultants working in private practice who offer a full range of fees for service – some fees are reasonable, though some fees may feel out of reach depending on your situation.
The top three key areas to focus on include: Developing a highly effective resume that shows your accomplishments, not just your history. It also has to be able to maneuver its way through Applicant Tracking Systems. There are many online articles that will explain what that means to you, and how to make it happen.
Next is networking, which is being really effective at letting possible connections know more than you're "looking for a job." To network effectively, you need to let people know about your background, your experience, and the kinds of contributions you can make to a company. That presentation is significantly different than, "Hi, I'm looking for a job. Do you have one?" Many more people can offer you resources and introductions once they know what it is you do and how your skills can support other roles.
Finally, you want to focus on interviewing. Your interview skills need to be polished, engaging, and include questions that show that you're a value added employee being prepared, knowledgeable, and that you've done your research on the organization.
If you pay attention to those three priorities, and utilize all resources made available to you, your job search will go much more smoothly.