Job Doc
Can medical marijuana get me in trouble at my job? Elaine Varelas advises
The use of medical marijuana is legal in many states, but there are still many questions around how it can affect areas of someone's life other than their health, such as their job. Elaine Varelas advises those who are using medical marijuana to have a conversation with their doctor to ensure they aren't working impaired.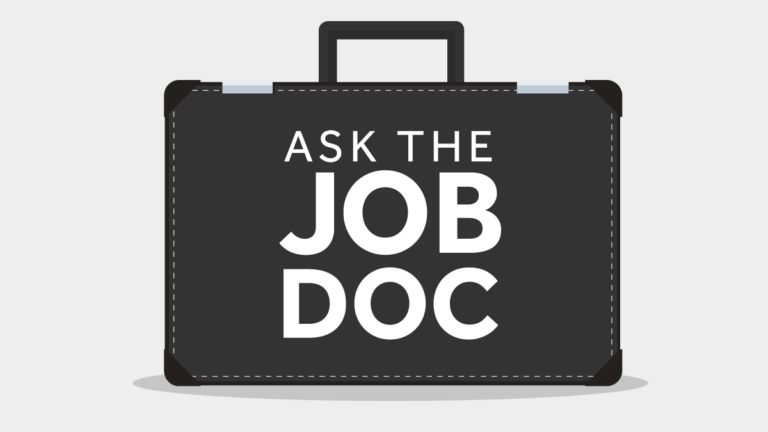 Q: My doctor suggested I try medical marijuana at an extremely low dose and for a legitimate reason. Do you have any thoughts on this in terms of a possible drug test some weeks or months down the line? Have your clients run into this before?
A: Following your doctor's orders for health reasons is going to be important, and you want to ensure that anything you do for medical purposes will not have any negative consequences for you on the job. If you're in one of the states where the use of marijuana has been legalized, then you're in luck: Many organizations have stopped drug testing for marijuana, both because it's legal and because many people are using some kind of medicinal marijuana based on doctor's orders.
The most important piece of knowledge that anyone has to have about using any legal or illegal substance is that you cannot work impaired. Whether it's one glass of wine, one gummy, one non-prescription type of medication – if you are impaired, you are at risk of being tested for any kind of substance use, legal and illegal, and being terminated from employment for cause. The goal of your doctor's suggestion is not to have you working impaired, but to have you working healthy.
Even though all medical information is protected by HIPAA, you may decide to have a confidential conversation with someone you trust in human resources to make them aware of your circumstances, especially if you're in an organization that does do random drug testing. It may be worth voluntarily sharing information so that it protects you. Just remember that what it will not protect you from is any situations where you're working impaired. If the use of non-medical or non-prescription marijuana is not legal in your state, you might find an organization chooses to run a background check on top of testing for any illegal drug use.
Ensuring you are not impaired on the job will be best resolved in a conversation with your medical practitioner about use. Have a questions ready about which dose and which time of day would not cause impairment, so there will be no risk to your employment and you receive the planned for health benefits.