Job Doc
Burnt out parent working remotely? Elaine Varelas offers her advice
While many people are adapting to remote life during the pandemic, for some, the load only seems to be heavier. Working parents with children staying home are facing a greater workload now than ever. Elaine Varelas encourages balancing time and workload in order to prevent burning out.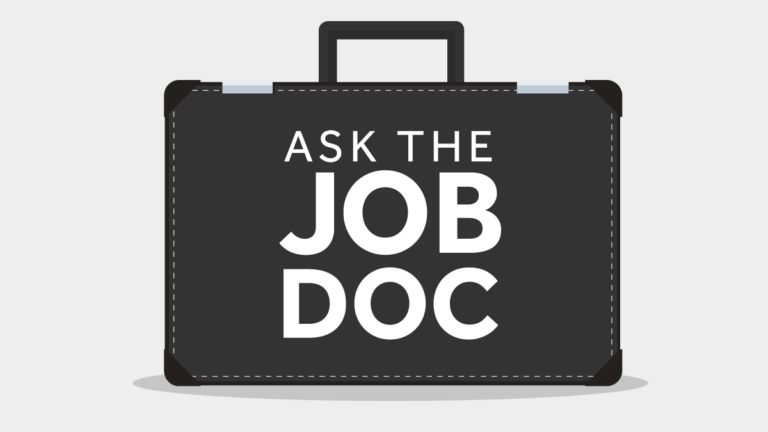 Q: As a working mother trying to keep up with full-time remote work and a child doing remote schooling, I'm starting to burn out. Do you have any suggestions for people in situations like mine, trying to keep up with childcare and work at the same time?
A: One of the challenges for many parents is a willingness to accept help. Often, working mothers as well as working fathers have an unfounded belief that they can handle everything on their own when it comes to childcare. Any working parent whose children are grown will be quick to reassure you that those thoughts are not at all based in fact. Recognizing that, especially in these circumstances, you will need more help rather than less is going to be important. Taking the broadest possible look at where you can get that help will be vital to preventing burnout and allowing yourself to take care of your children as well as work as part of a career that you value and ensures an income.
In today's environment especially, more organizations are trying to see how they can support their working parent employees. Some are creating onsite childcare centers. Others are offering flex hours where working parents can work early, take time off during school hours, and then work later in the day. A much greater amount of flexibility around screen time during traditional hours has been welcomed by working parents.
Some working families have brought in relatives, as has often been the case even before everyone was working remotely. Grandparents, aunts, uncles, and other relatives can play an amazingly supportive role in childcare and children's education. There are also some creative organizations such as Project Matriarchs, which connects college students to working parents so that they can provide virtual support services.
Have a conversation with your manager and/or Human Resources representative depending on who provides the most support. When you approach them, have an idea about what it is that both you and they can do effectively. Don't wait until you're burned out and can't present a reasonable solution to your manager. You may decide that a reduction in hours is important, or a shorter work week. You may even reduce your workload, or take a step back in terms of your position. All of these might be something that you need to consider, and smart organizations will help you with that kind of flexibility.
A great resource you can access is your company's EAP (Employee Assistance Program). Seek out supportive conversations and suggestions for resources they may know are available. Most parents, working and non-working, face some kind of guilt. Hopefully you can eliminate that from the mass of emotions you're probably dealing with at this point and recognize that you have to put your own oxygen mask on first before you can take care of anyone else.