Job Doc
Colleagues not wearing masks? Elaine Varelas offers input
Many organizations have put policies in place to ensure the workplace is compliant with CDC guidelines. But what happens when your colleagues don't abide by those policies? Elaine Varelas explores your best option for helping keep your workplace healthy and safe.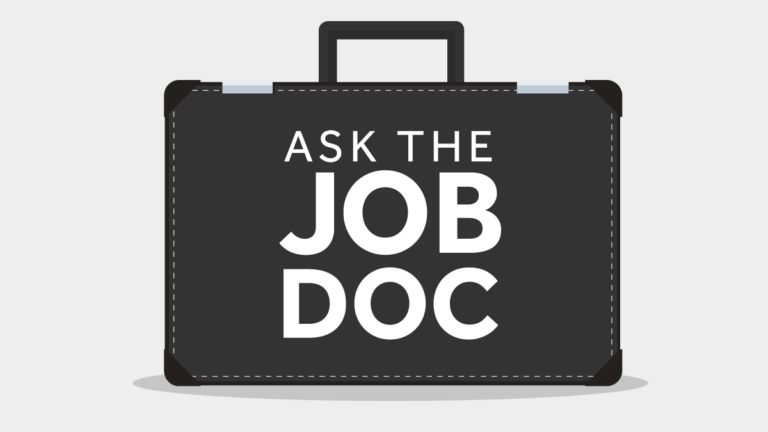 Q: Our office re-opened part time and it seems like I'm the only one wearing a mask. What can I do if my colleagues aren't taking social distancing seriously and the managers aren't enforcing masks?
A: Practices around return to the office during the COVID-19 pandemic have been carefully regulated by most organizations, however, non-compliance seems to be a recurring issue. Most offices rely on their Human Resource people with regard to office practices and adherence to CDC policy. These guidelines are really important to keep employees safe and the organization functioning. If your colleagues are not complying with the policies and practices dictated by your organization, it's imperative that you inform your Human Resources office or senior leaders, because the health risks are too significant to let what may seem like a small infraction of the rules go by.
Some organizations have started placing signs on every office door, inside and outside, of the guidelines and policies that need to be followed, similar to those at restaurants and retail stores. If colleagues won't take a small request from you to wear their mask and get indignant or angry, then taking this issue to a more senior level is your best option.
The impact of this pandemic is regularly on the news. You will hear about the numbers of infections and the number of deaths, which is measured and published regularly by Johns Hopkins. There have been outbreaks in a variety of employers from food manufacturers to hospitals and office buildings, some caused by issues with no masks in carpools, others caused by a lack compliance to these regulations.
You are right to wear a mask, and you are right to be concerned about others not wearing a mask near you. Your first priority is to maintain your own health, and with your employer's support, you can stay safe, keep others safe, and help eliminate the virus.