Job Doc
Help, I'm all Zoomed out! Elaine Varelas advises
While there are many benefits to virtual meetings, it's possible to have too much of a good thing. Evidence points to meeting fatigue as many people find themselves overscheduled and overstimulated. Elaine Varelas advises on conversations to have that can help ease your schedule.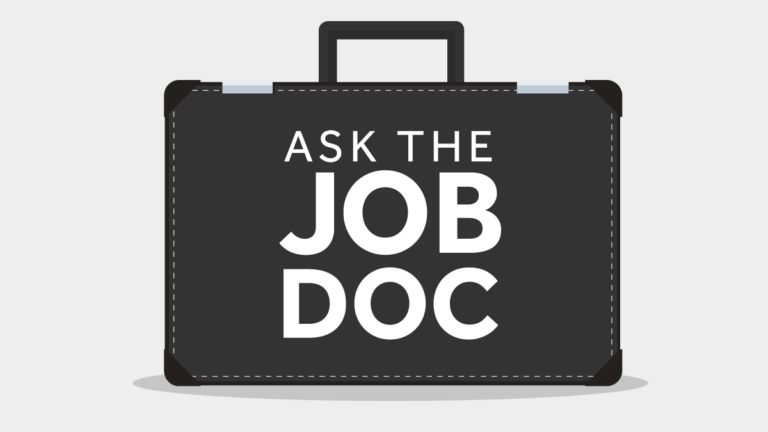 Q: I'm all Zoomed out! I miss just plain old group calls and phone meetings. Is it okay to take a break from scheduling them and just putting phone calls on the schedule? Will that make me look old fashioned?
A: Many people who have had positive benefits of working remotely have felt the negative impact of hours of Zoom or any other brand video meetings. While working in an office, you typically would not need to schedule yourself for eight or more hours of face-to-face meetings. It seems that with the higher degree of communication needed, however, many people are over-scheduled with video face-to-face meetings.
Video meetings as a whole have proven to be very effective where the visual cues have added to people's ability to understand the verbal communication, but overload has set upon participants who schedule themselves for days full of virtual meetings. Neuroscientists have been clear to articulate that the overstimulation of parts of our brain are leading to the exhaustion that so many people working on Zoom are feeling, particularly when you're on with many other participants. There's a lot of stimulation that's coming at you, including sound, people, different facial cues, and monitoring the different screens and screen shares. There's just so much to pay attention to for any extended period of time.
Potential solutions are to discuss internally which meetings really need to be on Zoom and which meetings can be simple phone calls. You are right to be concerned about looking like you're not participating in technology either because you don't know how, or you don't want to. Neither is a good option for how you ae perceived by colleagues. Get agreement about which meetings receive the highest value with video and how long they need to be. How much time people have between calls is also vital for effective and timely transitions between calls. Reducing the number of hours spent in calls allows employees the opportunity to get the work that is generated during these meetings done.
Some organizations have said customer calls should all be on video, unless the customer indicates that they prefer not to be on camera. Other organizations have said internal one-on-one meetings don't need to be on video, unless the manager has a specific preference. Take your cues from the work that needs to be done and the colleagues or customers that you're working with.
Having said all this, don't be the person on a 10-person Zoom call who decides not to participate. It does cause into question your commitment and what the reason is about why you don't want to be on camera. Eliminate multi-tasking, stay focused, stay on agenda, and moving through these meetings can be more effective and less painful for all involved.