Job Doc
Why aren't people sharing their cell phone numbers? Elaine Varelas explores remote communication
Navigating communication when most people are working remote can be challenging, especially when it's not exactly clear how to get a hold of someone. Elaine Varelas explores options like phone forwarding and other communication solutions.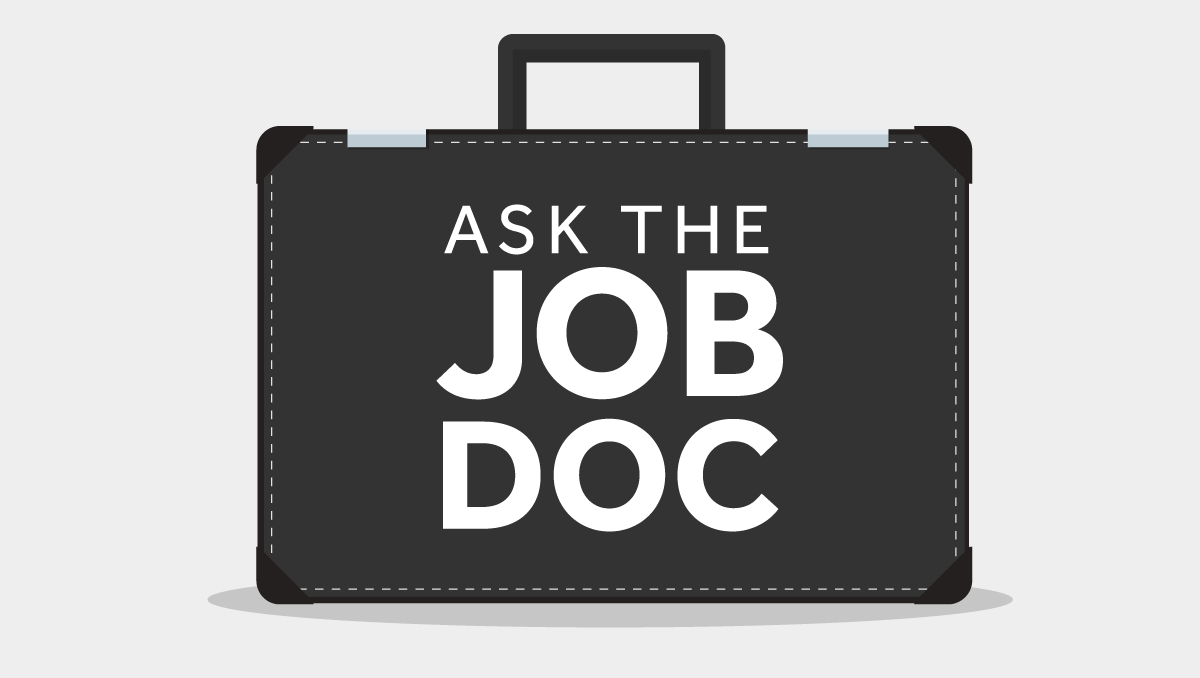 Q: We have been out of the office for almost six months. Why are people not forwarding their work calls to their cell phones or making their cell numbers public? Trying to do business has become a huge challenge. Do companies know their people are avoiding calls and making it hard to be reached? Are they not aware, or do they want it this way?
A: An important part of business for many organizations is trying to make life easier for colleagues, customers, business partners, and vendors, as they all lead to your success. There are also organizations who are not driven by those same motivators. If you, as a leader of an organization, believe that these opportunities to make interactions easier is part of your mission, then explaining that to the rest of the organization through your managers, through your customer service, and through your sales and vendor relations staff is imperative. It may be something that you overlooked for the last six months, but it's no longer a luxury or something that you can ignore. As the department, group, or organizational leader, are you aware of the decisions your employees have made about how accessible they are or aren't?
For most people, office phone numbers right now are meaningless. Even for internal communication, people may be using Skype for Business or Microsoft Teams. For external calls, digital meetings have become the way to go with applications like Zoom, Google, and other phone-free options. When it comes to making communication easier, you should have each of the meeting participants put their full name on their picture/tile. Have they added their company name there? Those small details make business easier to transact internally and externally, as well as reinforce your brand.
If you are working with phones, check and see if your internal staff directed all of their internal office numbers or extensions to their cell phone or home phone number. Some people have complained that if the company doesn't pay for their cell phone, they shouldn't have to use their it for anything business related. The circumstances we are in right now are exceptional, so employees might consider making an exception on that rule. Many employees recognize that having a job is a win and being accommodating to their organization to keep it functioning is the best position to take in a situation like this. I'm not encouraging companies to take financial advantage of employees, and I'm not encouraging employees to count pennies when they take a look at how their role has changed during COVID.
Discussing these problems with communication openly gives you, as the manager, the opportunity to talk to your employees about their home office setup. Do they need supplies at home? Do they need new or more effective technology? Faster internet speed? What are the things they need to be successful working remotely, other than a phone accommodation? Most managers are eager to help their employees, as long as everyone recognizes that this is a two-way street.
Businesses continue to try to keep their organization alive and generating revenue by contacting their customers and prospects. Some organizations recognize that these are conversations they want to have. Other organizations have determined that they do not want to be accessible to external providers of service. Helping your organization intentionally identify how accessible you want to be will prove valuable. As organizations look for help from business providers, as they look for opportunities to network solutions or new channels of business within their own industry, being accessible to others is one significant way to increase that success.
As a business individual, you most likely have a LinkedIn profile. If you want to be accessible to search firms, companies, or for pro bono work, then put your personal email address in your LinkedIn profile. Many people will include both their personal and their professional email in their profile. If you find you're being contact by someone who you don't want contact from, delete and unsubscribe are very successful options.