Job Doc
How do I network in a new city during the pandemic? Elaine Varelas explores options
The pandemic certainly limits some of the more traditional opportunities for networking, such as meeting up for coffee or attending gatherings. It shouldn't limit your professional activity, however; there are other ways. Elaine Varelas recommends creativity when it comes to looking for opportunities and exploring the connections you may already have.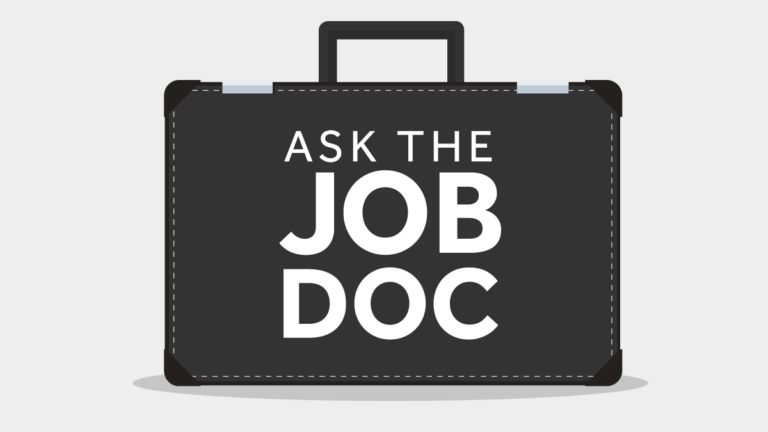 Q: I want to move somewhere with more opportunities. How can I best network and promote myself in a city where I have no connections when everything is remote? Is there a way to find online networking social events, or is that kind of stuff invite-only?
A: The pandemic has been an excuse for people to talk about what they can't do anymore, as opposed to a creative opportunity to find new ways to do the work that needs to be done. You can't have coffee with someone face-to-face, but you can have coffee with someone virtually. You can't attend face-to-face networking social events, but you can attend virtual professional association meetings no matter where you're sitting. In a city with no connections, your goal is to build them one at a time. You can build these connections through neighbors, you can build them through the postal worker who delivers your mail, and you may even land connections through a hairdresser.
You can certainly network through professional contacts regardless of where they live. If you ask any of your personal or professional contacts who they know in a specific area, they'll almost certainly be able to get you introduced to people in the geography of your choice, who will then also be able to introduce you to others in that area. Professional associations are most often regional, though they do roll up into larger national and international organizations. People have moved successfully and developed these new contacts in exactly this way. Your college or university's Alumni Association has plenty of opportunities as well. You already have something in common with all of those alumni and they may be willing to support the extension of your network.
Whether you want to identify a new opportunity or the geography first, don't use the pandemic as an opportunity to limit your ability to be public. Be connected and look for opportunities to meet people who are willing to support your job search. Find a new way to do what it is you want to do and do it. LinkedIn is a great way to do this, but it's not the only way. You can search by geography, but don't limit yourself to that. Start with your immediate social circle and expand it from there, then add LinkedIn to that. Always keep an eye on ads, Indeed, Monster, or any of the social media postings that always cover multiple geographies.
When it comes to those networking social events and networking professional events, some are invite or members only, but many are open, and the professional association events are often open to job seekers. For many social events, people want a plus one; you can offer yourself forward. Put yourself in the position to ask and if they say no, worse things have happened. Focus on what you can do, not what you can't, and be creative.