Job Doc
What on earth should I do for my holiday party this year? Elaine Varelas offers suggestions
Company parties may seem like a thing of the past, at least for now, but festivities can still be had! Whether it's an informal Zoom meetup or a mail-in gift swap, creativity is key. Elaine Varelas offers suggestions and considerations when it comes to planning and offering remote holiday options.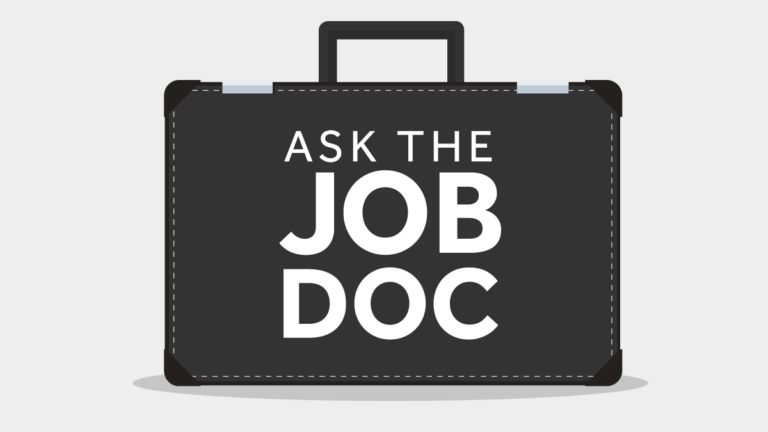 Q: What are other companies doing for holiday parties this year? My organization usually does something but not this year, and I'd still like to plan something for my department. What about a remote gift exchange? What are some of the challenges I should keep in mind?
A: Having some kind of corporate celebration through the holidays has become the norm at most organizations. This year, organizations are challenged by staying apart, but that doesn't mean that you should ignore the holidays entirely. It is unfortunate your complete organization won't participate, but at least your group will feel the benefit of the message of collegiality and being valued.
If your organization has had a theme historically, for example, of supporting a specific type of charity or hosting a certain type of exchange, continue along those themes while accommodating the social distancing guidelines to stay safe. Recognize that people won't be out shopping necessarily, but that they can have something shipped or delivered to a central location. Perhaps you can use part of what would have been allocated to your holiday budget for a charitable gift while celebrating with a Zoom event, sharing what you sent and how that money was spent, whether if it was a child's holiday gift, a food basket, or another type of contribution.
Gift baskets for employees continue to be a great alternative, particularly if the company provides something that will delight everyone in the family. Typically, companies will keep budgets close to what the budget what they would have spent. Local services and food "stuffs" are always welcome.
Doing a themed gift swap by mail has potential, but you want to ensure that employees don't incur a large financial impact. A remote gift exchange can be a great idea, but put a significantly low price tag on it. Again, you don't want to send your employees out shopping, so be considerate and keep their finances in mind.
Be creative in the planning. Try to think outside the box. While the traditional cookie swap can't happen, a cookie recipe swap can. The concept of people gathering informally via Zoom is part of what you're after. Ugly sweaters on Zoom encourage creativity and happiness – and are most often not a part of the daily video meeting activity.
You might find that sending people wine with a sommelier and doing a Zoom wine tasting is something your company might be interested in doing. You might also find that using a meal service with a cooking class could be more appropriate for your organization, particularly if alcohol is not something it would typically want to promote.
A holiday picture newsletter is always welcome. Pictures of people's kids, pets, and families in a holiday newsletter shared throughout the company can be amusing. Much of this depends on the size of the company and what you've traditionally spent. Gift cards are always welcome from companies, but if you're an organization who has had a blowout holiday event, then sending a $15 gift card won't feel like the organization is as invested in its employees as opposed to making a charitable donation and letting them know that you'll have a large event when you return to work.
As far as challenges to keep in mind, be sensitive to which holiday is celebrated. Remembering diversity is key, being attuned to people's financial challenges is important, and adding more time in front of the computer is a consideration as well. Consider having your holiday celebration during work hours. Every employee appreciates the gift of time and the gift of money, however employee recognition continues to be important. How you choose to thank your employees for their contributions over a challenging year will be more valued than a sausage and a block of cheese.