Job Doc
How do I advocate for myself when my contract is ending? Elaine Varelas advises
A lack of visibility with remote work can make management changes more challenging, especially if the new manager's communication style doesn't work well with yours. However, if you want to ensure that your new manager understands what work you do, Elaine Varelas says that documenting your work is key to ensuring your long-term working relationship with the organization.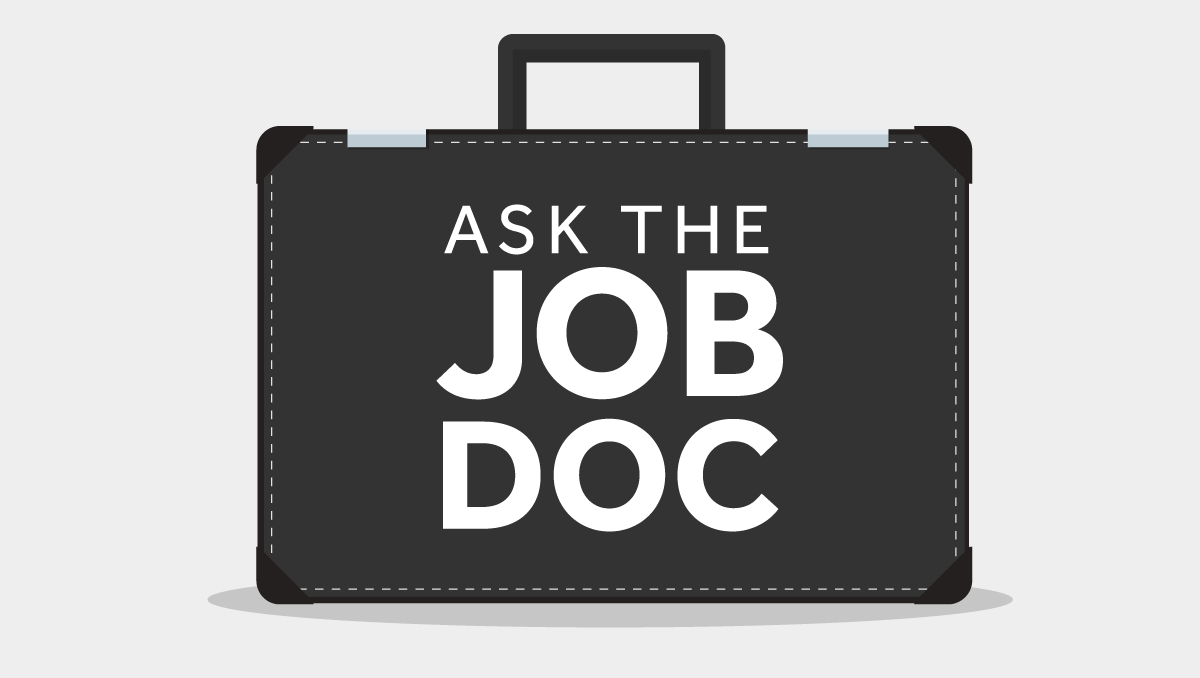 Q: My contract is ending and my boss chose to retire when everyone started working from home. The manager I report to now has no idea what I do in a day and he's difficult to communicate with. I want to stay with the organization and renew my contract, but I don't know how to develop a relationship with someone who can advocate for me when we're all remote. Do you have any advice?
A: Having visibility with a manager who knows you is a challenge at this time, and so sympathy goes out for situations like this, but don't wait for someone else to document the work you've done. This should be something that every employee commits to, especially contract employees. At the end of every week, document the work you've done, conversations about your work with managers and colleagues, and comments on the achievements that you've made so that you do have a record, particularly in this time where employees and managers are very fluid. Most employees don't do this – they wait for the annual review process to try and retrace the activities of the year, and managers try to do the same. It's in both their best interests to do this on a much more regular basis. Keeping a file in your historic calendar of contributions you've made and noteworthy activities can be vital to your long-term success.
The manager you report to now needs to know what you do and it rests with you to be able to document that for them. Put together a position review about the kinds of contributions you've had over your time with the organization, go to other colleagues for an internal reference statement, and provide that information to your manager. First, ask for a meeting dedicated specifically to your review. Let the manager know that you have reviewing the responsibilities that you've had over the contract period in mind, and that you'd like to talk about your future with the organization. Then, arrange a meeting where this can be the dedicated topic and provide the information you've put together to the manager in advance.
It in your best interest to be direct and say, "My contract is coming to an end I would like to do this review now because I'm interested in continuing in this position." Because you have a deadline, you will want to be as transparent as possible that you've enjoyed the work, you've contributed to the success of the organization, and you recognize that every contract and contractor is reviewed based on their contributions. So again, be transparent about your reason for the meeting and ensure that you're prepared for this. You will be responsible for conducting your own review. When your manager knows the reason for the meeting, they too may look for information from colleagues about your performance.
During that meeting, review the work that you've done, review the skills that you bring, and ask questions about what this manager sees as the view for the future. What do they see as the challenges coming forward? What do they see as the skill sets needed for the future? And be prepared to be your own best advocate about the skill set that you have to help this manager achieve their goals and the goals of the company.
Your goal is to align your capabilities will ensure continued success in the role, and your ability to communicate that will ensure your ability to remain with the organization.