Job Doc
I want better ergonomics to work from home! Elaine Varelas advises
After working from home for some time, you may find your home office setup lacking. There are limitations, however, on what your organization may be able to help with. Elaine Varelas offers her advice.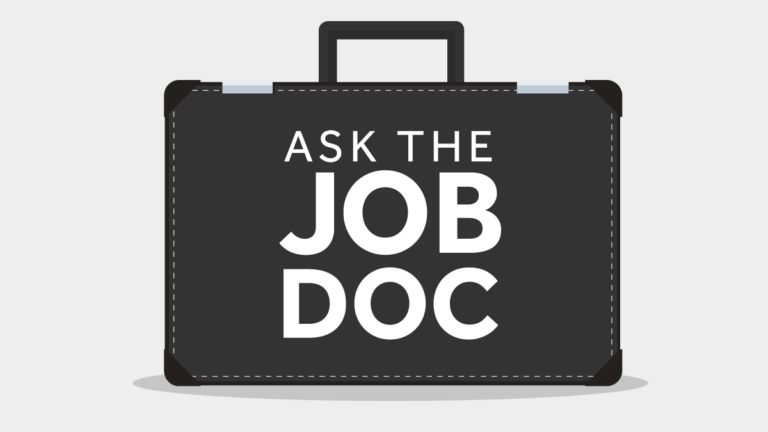 Q: Can I request financial assistance for setting my home office up with ergonomic technology or furniture? We've been working from home for much longer than I thought when I said "no, thank you" back in March. What about other accommodations, like internet or phone bills? These things add up!
A: We have been working remotely for much longer than anyone anticipated. It's terrific that your organization asked if you needed financial support to make accommodations for your work-from-home office, and it's commendable that you tried to make do with what you already had. At this point, though, it looks like employees may not be returning to the office within the next six months.
You can absolutely ask your manager or your human resources representative about getting the support you need for ergonomic technology and potentially furniture as well, but before making any requests, assess what it is in particular you think you need. When it comes to furniture, are you talking about an office chair, or maybe a standing desk? These things can have some fairly high costs, so it's understandable you or the company may not want to invest. However, if you have either of those in the office already, this might be something you can bring home, improve your comfort and health, and address any budget concerns the company may have,
Many organizations have also been supporting work-from-home staff by assisting with costs related to increased phone or internet use, but before you ask for help with these, you need to answer this: Are these increased costs in addition to what you already had at your house, or do you just want your company to contribute to your pre-existing expenses? If your internet bill and your phone bill are still the same as your normal, pre-COVID monthly expenses, you might not want to ask for additional support.
There are certain expenses your organization may expect you to request financial support for, which can include consumables you need to do your job such as printer ink and toner or copy paper. You may not have used these things at their current volume had you not been working from home, and any other expenses along those lines are perfectly reasonable. There are smaller technological pieces as well that can improve the ergonomics of your home setup, including keyboards or mousepads with wrist rests.
You mention how these expenses add up for you – and that's true for your organization as well. Your company should respect the fact that you didn't request assistance right up front, and that now the more months have gone by, you would enjoy a more comfortable work environment.