Job Doc
How can I deal with company culture issues as a temp? Elaine Varelas recommends choosing your battles
The unfortunate reality is that temps may not get as much support as tenured or unionized employees. However, there are a few ways to handle upsetting communications if they're disturbing you. Elaine Varelas recommends finding a supportive colleague and choosing your battles.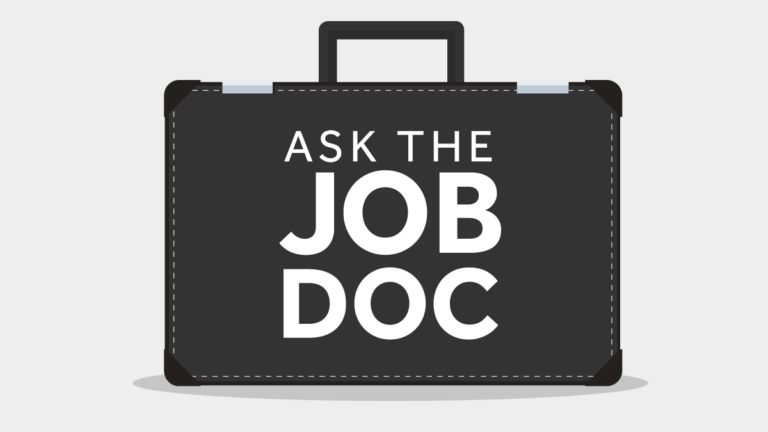 Q: A guy in my office has been sending department-wide passive aggressive emails that read as slightly bigoted. I want to report him to HR, but I'm just a temp and I already know his union will defend him. I'm afraid of retaliation He's tenured and I doubt there would be any corrective action. I like my job, but he's making the day-to-day more difficult. What should I do?
A: Sadly, you're smart to be concerned about retaliation when you're in a position that can easily be eliminated. This is definitely a situation where you want to pick your battles. You are a temp, and unfortunately, chances are that what you find bigoted, aggravating, and annoying may not come to the attention of senior management as a situation that needs to be resolved.
If you're a long-term temp, look for a permanent colleague to see if they share your frustration with any department-wide passive aggressive emails; with your support, and potentially others, they may be willing to do something to eliminate this kind of interoffice communication. You could also print out the email leaving name showing, cut off data that would lead back to you, mail it to the HR leader (or a few of them) and say, "Inappropriate comments, please fix."
Do you have to get his emails? Is there anything work-related in his emails that must reach you, or would anything be lost if you blocked him on email so that you don't get his communications? Is there anything that is vital or because it's sent to all, is he just part of that? If there's no reason for him to communicate with you and you can't block him, then just don't open his emails. You can always use the Rules tool in Outlook to filter his emails into a specific folder, if you wanted to take that route.
If you're just part of the All Team for his rants and raves, move it to another folder where you're not disturbed by it with interruptions to your day. If you are concerned about missing anything important you could also send them to a friend and ask, "Is there anything important in this email that I need? If not, could you just delete it? Because I can't be bothered." And your friend or colleague won't take it as personally as you might. The idea is to willfully keep yourself as far away from anyone with this kind of behavior as possible.
If this person is senior and helps define the culture and the tone of the organization, what's clear is it's time for you to start looking for a new job. Unfortunately, what some managers in Human Resources don't realize is that bad colleagues can drive away good people just as easily as bad managers. Good employees will quit bad colleagues, if the culture won't deal with them.
Many workplaces will favor permanent employees over temps even when they are exhibiting bad behavior. Some people may be overlooking bad behavior because they're used to it, so when a temp brings something up like these department-wide emails, management may simply believe that the temp hasn't adjusted to the culture. It may not be something good for business, but that's the sad reality.