Job Doc
How are selection assessments useful? Elaine Varelas weighs the pros and cons
Some job applications or hiring processes include different forms of selection assessments, ranging from skill assessment to behavioral indicators. Elaine Varelas weighs the pros and cons of using them in the selection process.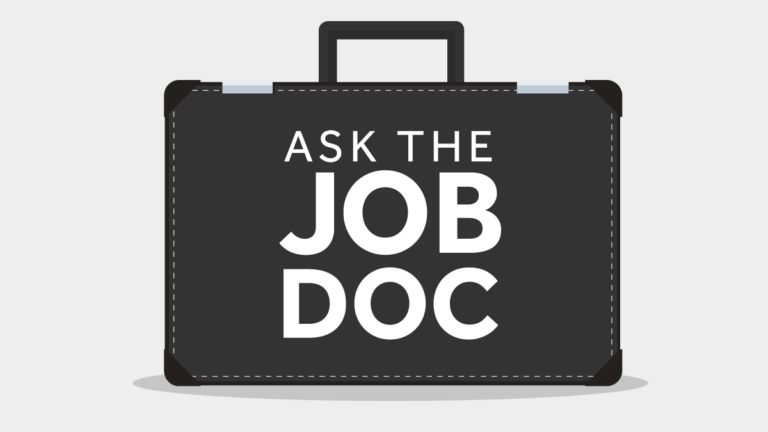 Q: What are your thoughts on organizations that use personality tests for hiring purposes? Do they really have use, or are they pigeonholing their candidates? What are some of the pros and cons?
A: Organizations use a number of types of assessment, either as a part of the selection process or leadership development. Understanding what types of assessments you are asked to take can help you understand what your employer or potential employer is looking to learn more about. When you say personality tests, what you may be referring to are actually assessments that gauge preference.
Selection assessments are used by organizations to identify if a candidate is likely to succeed in a particular role, or if they may have development areas to be addressed to ensure their success. There are many kinds of assessments, from basic keyboarding or technology assessment, including coding. There are what are often called "personality tests," often used to assess preferences, how someone sees the world, or makes decisions, like the Myers- Briggs Type Indicator. These tools can help colleagues understand how to work together more effectively, and direct reports learn how to provide data to the people they report to.
They are not designed to pigeonhole anyone. They're designed to identify whether or not someone has the capabilities to succeed in the job and to identify what the individual's drivers are at work. If, for example, you find that a commission-based salesperson is not money-motivated and doesn't prefer talking to people, these tools can help predict that this candidate is not the right hire for an outside sales job.
The pros are in finding the right people who really can succeed at their jobs. The cons occur if companies don't develop their interview skills, don't pay attention to behavioral interviews and real examples of their successes, or the information provided by references because they have an overreliance on the assessment results.
Companies want to be very careful about their process and the assessments that they use. If they administer a selection assessment to one candidate, they must administer the same assessment to all of the candidates. Unless an assessment has been validated as a global tool, organizations using them might find that they are minimizing the diversity that could be adding to their organization.
Another con is that these validated assessment results must be interpreted by someone who is certified to understand the data – otherwise, they may not be valuable.
Ultimately, candidates and employees must be prepared to take assessments. As for a solid explanation of what the assessment is, what it tests for, and how the results will be used, think of it as an opportunity to show that you have what it takes to succeed. If you're asked to take a validated assessment, don't try to scam it. It doesn't work, and it doesn't serve you well.