Job Doc
Is "cultural fit" another way for employers to discriminate? Elaine Varelas explains
What does "culture fit" really mean, and could it be used to discriminate against a candidate? Elaine Varelas explains its meaning and why diversifying an employee base is important for any organization.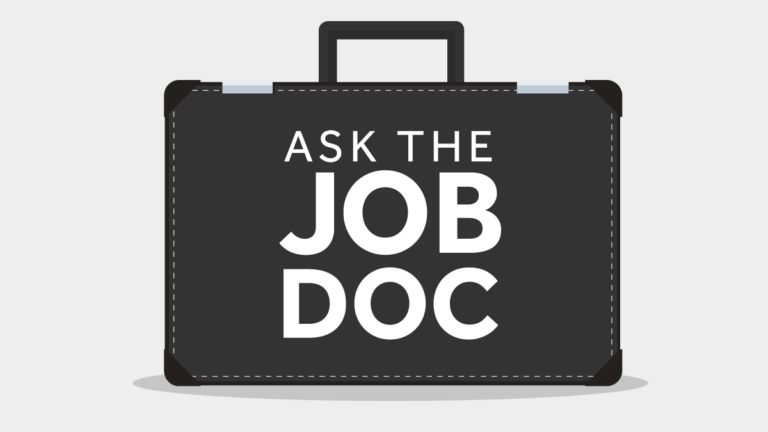 Q: I have a friend who did not get a job offer and was told he wasn't a "cultural fit." What even is a "cultural fit"? He is a person of color and believes that was code for some kind of discrimination.
A: Cultural fit can be a bucket for descriptive terms for the informal operations of a company. Your friend could, in fact, have suffered from discrimination.
Organizations have tried to eliminate identifying information that highlighted a person's ethnicity, culture, religion, or other characteristics, in order to avoid discriminating against applicants from underrepresented cultures and groups. Some organizations, like the Boston Symphony Orchestra, have gone as far as to host completely anonymous "blind auditions." After asking the performers to audition behind a curtain – and without shoes, to avoid the noise made by heels and the rubber soles of men's shoes – they found the hiring rate of women increased dramatically.
As for modern office setting, interviewers, resume screeners, or even admissions officers will try to eliminate any information on the paperwork to minimize any bias they might be faced with, such as names or gender, wherever possible. Organizations are trying judge applicants' accomplishments behind a curtain to increase diversity and eliminate discrimination and bias. Applicant tracking systems are also used to minimize or eliminate unconscious bias of readers.
"Culture" may also describe a number of qualities that are important to the overall success within an organization, such as whether people have a proclivity to be lone wolves and work in solitaire, or if they prefer to be a part of a collegial atmosphere – or, whether someone has the discipline to make decisions on their own and work unguided.
It's an unfortunate use of terminology, and one for which the candidate should feel comfortable asking for more detail, if the organization is willing to provide information. It is also a great heads-up to job search candidates to ask the question: "How would you describe your company's culture?"
Organizations are learning what's been proven time and time again: They need a more diverse employee base to be successful. It's been proven that the stock price increases, earnings increase, and customer bases increase with a more diverse employee base. Companies need to learn that expanding the inclusiveness of their culture will help them be more successful. Now is a good time to encourage your friend to find an inclusive culture where he can be successful in the future.