Job Doc
Can I follow my manager into a new role? Elaine Varelas offers insight
The value of a good working relationship might be something you don't want to give up, but if that relationship is with your manager and they are changing roles, is it okay to change roles with them? Elaine Varelas provides some insight as to why or why not they might bring you into their new team.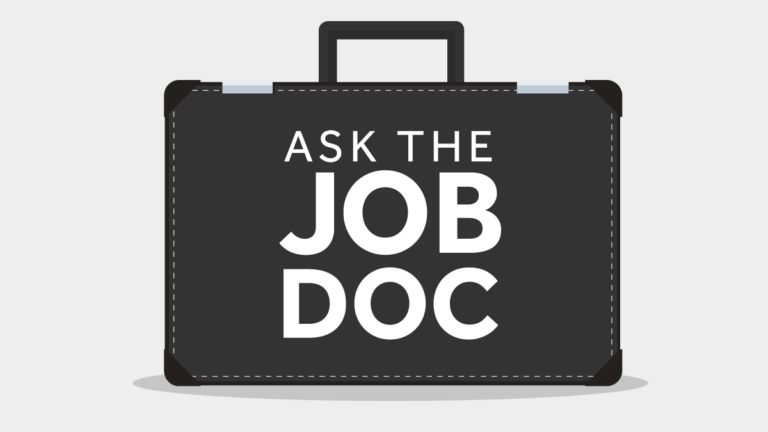 Q: My manager is changing roles within the organization and I want to transfer with him. He and I already work great together, and I think my skills would transfer well to his new department so I could continue to support him. Is that an option? How should I approach asking him?
A: This sounds like a great opportunity for you to approach your manager directly. He may not know that you would like to continue working with him, and often managers can bring along or add a direct report to the team they are joining.
He or you might first need to understand who is in the position you want to fill; are you bumping someone by moving with him? What kind of impact is that going to have? Your manager might be very interested in bringing you with him because you've built up this great working relationship. However, a person who is already in this role with working knowledge of the internal operations of the group can also prove very helpful, and that might be a reason why he would prefer to keep someone who is already in that role instead of bringing you. It would enable him to hit the ground running with a support person who already knows the culture, who understands the nuance of who to go to with which questions, and who the informal influencers are.
That might be his preference, but there's nothing to lose by saying, "If there's an opportunity to move with you and continue supporting you, I'd love to do that."
Before asking him, make sure you take a look at the role that he is moving into. Would the role change be advancement for you, or is it a lateral move? Is it just the comfort of working with him that you're looking for, or are you interested in doing something new and more challenging? Are there skills needed in the new job that you would need to have, and do you have those skills already or would you need to learn them? Can you put together a good argument for Human Resources, should that be needed, about why this makes sense? Try to recognize if there are areas you need to develop.
There are many people who do tie their career to colleagues or managers, and while there's nothing wrong with that, you should have a comfortable understanding of what it is that you want to do on your own, in addition to continuing to work with this manager.