Job Doc
Should I include reasons for leaving roles on my resume? Elaine Varelas explores
A series of contract roles with start dates and end dates can look like a series of short stays within organizations. Elaine Varelas explores putting this on your resume and how to be candid with how to talk about your reasons for leaving.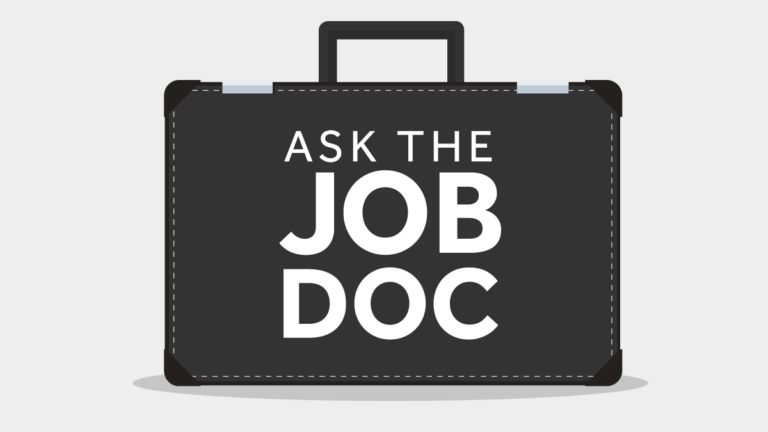 Q: I was part of a layoff, and before that I had a few one to two year contracts. Would it help or hurt to put reasons for leaving on my resume? I didn't quit and I wasn't fired.
A: Often, resumes go through applicant tracking systems, so it won't help you in those terms – however, typically, the more candid information you can provide to anyone who's screening your resume, the better off you'll be. Employers do want to know why you've changed jobs and being able to articulate why you left is really important. Whenever you are asked in an interview, you need to be able to communicate succinctly, without placing blame on the company, without making yourself look bad, and ultimately, ending in why it is that you're talking to them and what it is about their position and their organization that attracts you. You want to express why you are confident that you will be very effective in their new role.
When you're networking or on your LinkedIn profile, you can add relevant information about a restructuring. Or, on each of the contract jobs, make sure to say they were contract, implying a start and finish date. This provides good information for the hiring manager to understand your career path. In your case, you would typically list this information at the end of the role summary. You don't want to draw so much attention to it as to put it with the date or to put it next to the title. It encourages someone to read all the positive accomplishments in your resume first, before they read that you left the organization.
If your employment was terminated or you were separated from the company for a lack of skill, expertise, or another technical reason, you can either talk about why you've changed direction and are applying for a different level or role, or that you took significant coursework and development – if you can, include course information that can show a level of increased skill, or even a certificate.
If you were separated for issues with your performance, however, you wouldn't put that on a resume. When asked in an interview, you can talk about the fact that the role wasn't a good match. There are times where brutal honesty can work in your favor. For example, if you lost your job because you were perpetually late, then you can talk about how much you have learned from your experience and now know that your tardiness was a sign of immaturity on your part, and you've grown up since then. In your more recent job, you have to be able to show a new level of commitment that you can bring to this new opportunity – perhaps explaining that you weren't late for three months in a part-time role or volunteer opportunity.
Keep in mind that if you've left five companies in 10 years, that can be a red flag to the reader, so your answers are going to need to be convincing and authentic about how you could have had either significant bad luck, bad judgment, or a combination of the two. It can happen, and preparing references in advance to address these departures will be really important for your job search success.