Job Doc
How do I answer questions about desired salary on job applications? Elaine Varelas answers
Talking about money is never easy, especially when you're worried your answers might knock you out of the running as a candidate for a role. Elaine Varelas advises doing your research and giving direct answers.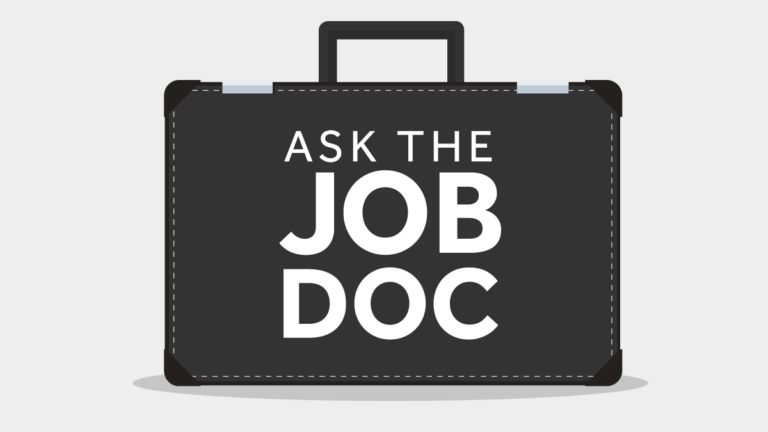 Q: When an application asks for my current salary and desired salary, I never know what to put. Should I really tell them how much I'm currently making? Is it a deal breaker if what I list under "desired" is higher than their standard compensation? What if I just write "$0" so we can talk about it at the interview?
A: It is worth your while to look up the laws in your state when you're dealing with questions about salary and desired salary. Different states have different legal regulations about what employers can and cannot ask. For example, in Massachusetts, employers cannot ask for a potential employee's salary history. What they can ask is the desired range of what the employee would like to make. These are sensitive issues with legal implications, so both the interviewer needs to proceed with caution, and know the legal limitations, and the employee can benefit from being aware of these limits as well. These laws have been put into place to try and eliminate the difference between what women have been making historically compared to men, and to encourage organizations to pay for the role, not the amount any employee was making previously.
If you do put in a desired compensation that is higher than their standard compensation, but is still within a reasonable range, it's not a deal breaker. You will most likely still be considered for the role. If what you list is a significant departure from what they plan on paying, employers will assume you are out of their range and not consider you for the role. If you choose to write $0, potential employers might offer any range of reactions – from a more aggravated response ("why is this person wasting my time?" or "if they're not in the range, I don't want to talk to them") to something more patient or open to discussion. Considering the risk, a well-researched or thoughtful answer is always a better demonstration of serious interest.
Using cover letters to communicate that your compensation is negotiable is standard. Listings will say the compensation is competitive, and you could even mirror that language: "What I'm looking for is competitive compensation and it's negotiable." One of the worries job seekers face is that if they bring up money first, they lose, so do your research prior to an interview to position yourself for success. Glassdoor is a valuable tool where former employees disclose what the salary ranges are for specific positions, questions that are often asked in interviews, and the culture of the company. Networking with individuals who were former or current employees is also a valuable option, as they might also be able to give you some insight into competitive ranges. Recruiters may also share that data with you. Doing that research and knowing the compensation for similar roles offered by competitors is also important when it comes time for negotiations.
When providing your answer for your desired salary, don't forget comprehensive benefits packages and any other employer provided perks – retirement contribution, for example, but do separate those out. When you are asked to provide desired salary information, give a range based on your research, and in the very same breath, redirect the question to the employer, "What is the range for this position?" Practice this valuable tool, so you can easily ask this vital question. If you are out of their range, it gives you the opportunity to say, "I'm most interested in the position and I'm willing to be flexible," or, "I'm surprised that that's the compensation. Tell me a little bit about the experience e that is based on." You may be able to show that you have significantly more experience than they anticipated, and other skills that make you more valuable. Encouraging interaction and discussion can only serve to benefit you. Negotiating for compensation, benefits, or anything really, is a skill, and like any skill, takes practice.