Job Doc
Should I put my preferred pronouns on my resume? Elaine Varelas explores
Any revealing personal information can offer an opportunity for unconscious bias on resumes, so making the conscious choice to include information about gender can be a difficult decision to make. Elaine Varelas recommends first doing your research, and then making a choice about what's important to you.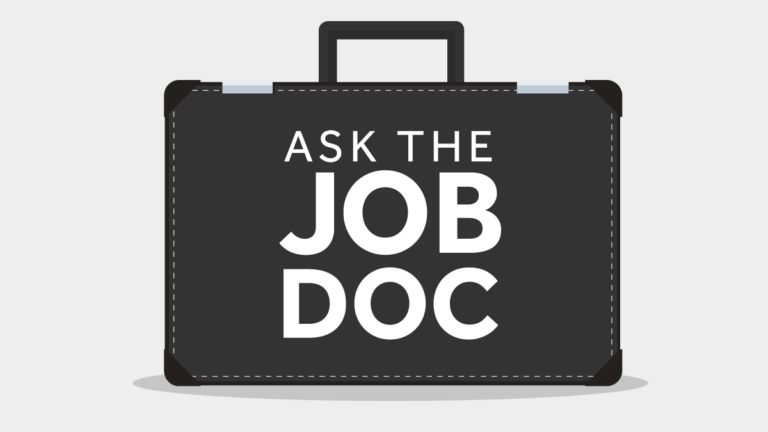 Q: Should I put my preferred pronouns on my resume? I identify as non-binary and I use they/them pronouns, but in my experience, many workplaces don't know what that means. Am I putting myself at a disadvantage by including that information? What about people wanting to add he/him or she/hers?
A: It's good to recognize that every item you decide to put on your resume showcases who you are. As you may already understand, some people will accept preferred pronouns on your resume without a second thought while others will question why you've decided to make this statement on your resume. You have to decide how meaningful this information is for you to provide in a tool meant for job searches where everything is judged harshly, some might say. Could this be putting yourself at a disadvantage? Unfortunately, probably so.
The world is not 100% accepting of many kinds of diversity, and studies have been shown that even names that are not easily pronounceable or traditionally white-sounding have experienced discrimination. Simply put, names, gender, or anything that can signify religion or any other cultural diversity impacts an applicant's ability to get through screeners. Some can actually be beneficial, if you get the right screener, but signifiers can create challenges by generating unconscious (and sometimes conscious) bias, and your gender identity and non-binary pronouns fall into that category.
You may some find organizations that welcome this kind of information, as well as applicants adding this data to their resume, and you may also find many organizations who won't. If your goal is to find the companies who do welcome your preferred pronoun use as well as your desire to share this information, your search will likely be more challenging. Some organizations have employee resource groups (ERGs) that support diverse populations, whether they are LGBTQA+ or other groups, so ask about those as you use your network and leverage LinkedIn on your job search.
Whatever you decide to do, make sure it's a conscious, educated decision. Being aware of the potential consequences is what's most important. Do your research on that organization. Consider looking on LinkedIn to see if any current employees at your desired organization, including those in leadership roles, list their pronouns on their profiles. Often, you may find allies sharing this information both to normalize the information sharing, as well as to signal a "safe space" for those who may be looking. And again, try to check if the company has an ERG for your specific group. You want to find an organization that will support you.