Job Doc
How can shy people get to know their colleagues better? Elaine Varelas says to look for commonality
Whether you're starting fresh in a new workplace or trying to build up your existing collegial relationships, taking the first step to get to know someone is hard. Elaine Varelas suggests approaching conversations with open-ended questions and looking for ways to respond with commonality where you can.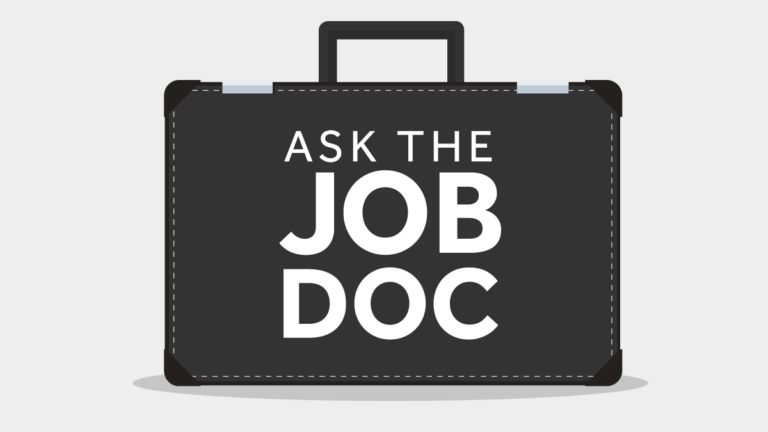 Q: How do I get better at talking to my colleagues? I'm shy but I'd like to develop my working relationships more. Other than avoiding the obvious topics (politics, religion), what other advice might you have?
A: It's commendable that you recognize the importance of growing your relationships with your colleagues and the impact those relationships can have on productivity, morale, and even your capabilities. By developing these relationships, you are better positioned to better understand your colleagues' responsibilities, capabilities, and needs, and how the organization as a whole works. This also helps you understand the impact of your own work on others and throughout the organization.
Many shy or introverted people are afraid of being called on to answer questions or present information about themselves. As a shy person, choosing to improve your relationship building may lead you to learning to ask good questions and to initiate conversations. You are practicing a set of skills that will serve you in the future.
It's important to ensure a conversation designed to build these relationships doesn't feel like an interview. Ask your colleagues open-ended questions – for example, "tell me a little about your job," instead of, "how long have you worked here" – and if you can, try to find some commonality in your responses to their answers.
If you're interested in learning more about your colleagues' personal lives, open-ended questions are still key; it leaves their world wide open to choose what they want to share. They might answer a question such as, "What is your life like outside of work?" with information about their pets, their family, their education, or even their volunteer work.
You don't have to reciprocate with specifics, but looking for commonality to respond with can keep you authentic and your colleague engaged. For example, they may tell you that they volunteer at an animal shelter, and you might say something to the effect of, "I am a cat lover. Tell me more about your experience at the shelter."
Prepare yourself for these conversations by knowing ahead of time how much you do or don't want to share. A skilled conversationalist will know when to stop themselves from over-divulging, or when to redirect a conversation.
It's important to know that you don't need to fall in love with everyone with whom you work, but you must always be respectful. You do need to learn to cooperate, and to develop an inclusive approach to working with all colleagues. It takes time and practice and will create success in your interactions, and reputation.