Job Doc
How do I come up with accomplishment bullets for my resume? Elaine Varelas explains the PAR method
Adding accomplishments to your resume sets you apart from other applicants. But how do you come up with accomplishments to add? Elaine Varelas explains the PAR method.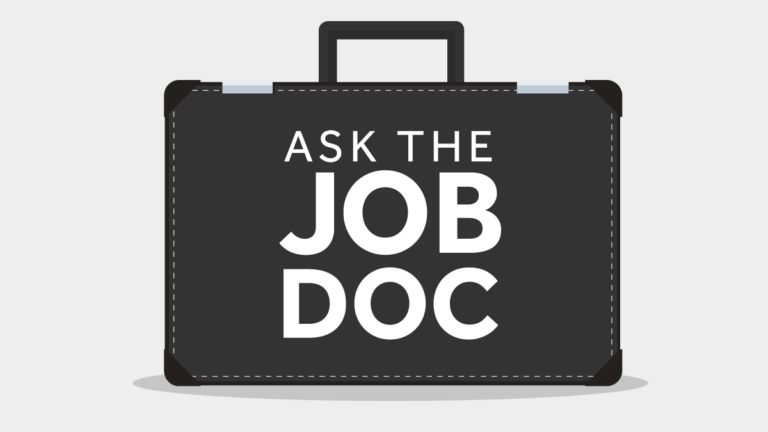 Q: When writing my resume, how do I figure out what my accomplishments are if I can't measure them, and what do I include beyond my job description and responsibilities? I also never know what to put in a cover letter. Is it okay if I tell a story about why I'm interested in the industry, or is that too cheesy?
A: When creating your resume, reviewing the content from your job description may be a good place to go for direction, but it's important to recognize that your potential employers want to know what made you successful at those responsibilities. Different people will perform differently with the same job description, so it's important to look at your specific contributions. At what parts of your position did you excel? They want to see the areas where you increased productivity, decreased cost or time, or streamlined processes – for yourself, as well as for others at the organization. Maybe you can't quantify, but did you get any internal awards? Were you asked to train others? These are other ways you can show capability.
Many career coaches will teach their clients to create their bullets using the PAR method: Problem, Action, and Result/Resolution. Identify a problem you encountered in your responsibilities, then describe the action you took to resolve it, and showcase the result. For example, maybe you are responsible for taking notes and drafting communications following a regular meeting. Perhaps you recognized that this time-consuming process could be shortened by recording the interviews and creating the outline while you attend, or even that the cost of a transcription service makes it possible to contribute toward other projects and responsibilities that have a higher priority. In this case, it's the difference between saying you "took notes and drafted communications" (base responsibility) and saying you "proposed and utilized technology solutions to save time and increase productivity" (PAR).
It's okay if you can't come up with an accomplishment for every responsibility. Different people have different skills, and employers recognize that; that's why they want to see what you, specifically, brought to the organization, so that they can think about what you would bring to them.
When it comes to your cover letter, you can use this as an additional opportunity to showcase your expertise in the industry. Storytelling can be a very powerful tool to make you stand out as a memorable candidate. If it came down to you and another applicant, for example, a story about your passion for the industry could be the one thing that pushes you out ahead.
You want to be careful, however, that your story doesn't come across as wishful thinking. Your cover letter should be a way for you to express that you understand what the specific organization you're applying to needs, and that you are the person qualified to do that work. If you're not qualified, or if your cover letter comes across as a generic form that you submit with every application, then it does run the danger of coming across as "cheesy" or landing you in the "no" pile.