Job Doc
How can I keep my productivity up as I transition back into the office? Elaine Varelas advises
Many workers started new roles over this past year, some of whom will be "returning" to work in offices where they've never set foot. Elaine Varelas advises on how employees and supervisors can ease the transition and keep their productivity up.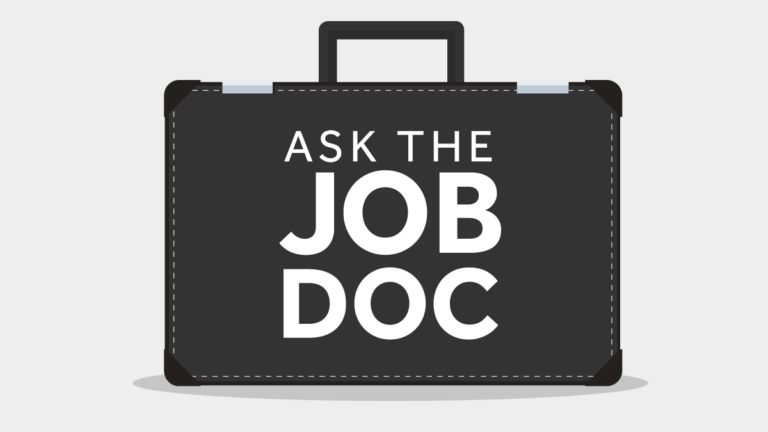 Q: I started my current role working remotely and now I'm about to transition into an office I've never worked in yet. Do you have any advice? I don't want my productivity to slow down, so I want to get transitioned as quickly as possible.
A: You are not alone; a great many people have entered new workforces in the past year, many of whom are also going to be transitioning into their organization's offices for the first time. They may also be thinking about their productivity and their comfort levels, same as you.
As you begin your transition, take note of the changes you made when you first began working from home. These could not only increase your level of comfort in the office, but they could also encourage a good workflow.Is your physical workspace and seating area more comfortable than your new desk? What about access to water or other refreshments? What other kinds of things have you done to make your workspace comfortable to you?
Examine what some of your passive comforts are. Are there any that you can retain when you enter the office? Is your home warm when the AC is too high at work? Keep a blanket or a space heater under your desk. Maybe your microwave is next to your home desk, so you're used to your coffee always being hot. In that case, you may want to consider a cup warmer or self-heating mug to keep at your desk. A mini fridge or a cooler under your desk with water, juice, a smoothie, or whatever else you want within reach could be useful, and making lunch ahead of time to bring it with you could also help.
Are you surrounded by animals at home? For buildings or organizations who are not pet friendly, bring a picture to put on your desk or set your pet as your screensaver.
In regards to workflow, try keeping your own "office hours," whether you're in a cube or behind a door that can be closed. Many people have projects that need directed attention or uninterrupted time, and you may have gotten used to being undisturbed at home. Creating a 'Do not Disturb' sign on the outside of your cube could be pretty impactful on your concentration.
It goes without being said, these are sensitive situations and you'll want to talk with your manager and find out what's acceptable and appropriate. Both of you should recognize that "productivity" is the word of the day, and anything within reason that increases productivity and makes the organization more successful is a valuable outcome. Any and all of these changes can make your adjustments smoother and happier, and overall, a much more positive experience.
Newsletter Signup
Stay up to date on all the latest news from Boston.com