Job Doc
What steps can I take to grow in my organization? Elaine Varelas examines
Opportunities and growth are vital to any position and the ability to advance is key to having productive employees stay long term. Elaine Varelas examines a variety of ways for addressing promotions and how to obtain them.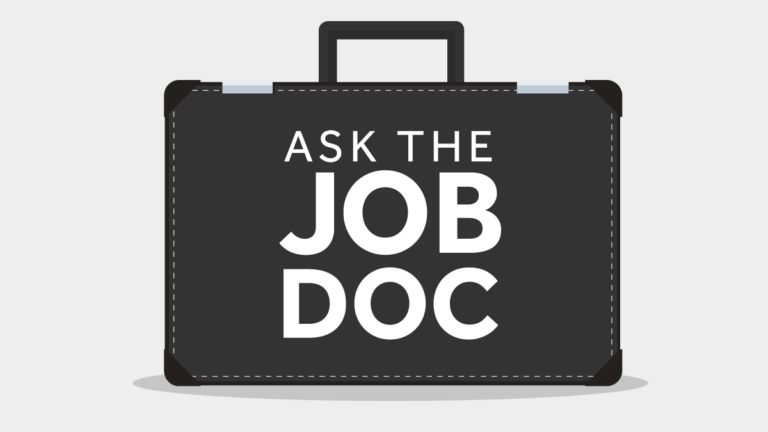 Q: I like my company and want to grow here.  Who do I talk to?  My manager says I'm doing a good job, and I don't think she wants me to change jobs because until me, she says things were a mess. How do I get her to support to move up?
A: Congratulations on finding a company that you like, where you are doing well, and where you feel aligned.  It's great that your manager communicates with you about your contributions and that you are doing a good job.  Don't take that for granted.  Often managers forget to say "good job" as they have been trained to speak up only when things go wrong.  This is valuable feedback, and it speaks to your ability to perform well, so keep track of what she says specifically about how you're doing a good job and take notes with examples.  This will serve you well later.
One of the things that you haven't addressed is how long you've been in this role.  Often an employee's idea of how long they've been doing a good enough job for a promotion is significantly different than what organizations believe. How long have you been under your current manager? Some organizations have internal policies or practices that say you have to be in a job for at least 12 months before you can apply for any other kind of internal roles. If you haven't completed your 12 months, or whatever your organization's equivalent is, then what you want to do is assess your abilities.  Have you learned all components of your job to mastery? Are there some things you do well, and other things that you could do better? And are there parts of your job that you could expand on to increase your area of responsibility? Do you work with all colleagues who depend on your work, and get them what they need on time and correctly?
Those kinds of behaviors are what gets you promoted. It's not just about being able to do your job well, but about being able to see how your job interacts with other parts of the company, how your job contributes to the success of other segments of the organization, and how your job provides information that your manager needs. If you develop a broader understanding of all of those interactions, you may find your new role in a division that counts on the information that you provide. Some managers can be very protective of people in their groups when things are running smoothly. However, most managers know that if they don't give people the opportunity to move ahead within their organization that they will look for advancement outside. 
Having a conversation with your manager about opportunities within the organization is a good time to find out where she thinks your skill set would be most needed, where she thinks you would be challenged, and how to be in the position to develop.  This is also where you commit to her that you can document your role and train a new person to take over your responsibilities. These conversations can aide in easing her concerns about putting the department into upheaval if you're promoted.
Often managers don't have time to have these career conversations with employees. HR might be able to provide that service, or career consultants can support organizations who want to retain and satisfy individuals who are looking for career growth internally.  All solutions work to retain talent.  If your organization chooses to ignore the need for these career conversations, your employees will move on. 
Newsletter Signup
Stay up to date on all the latest news from Boston.com