Job Doc
What are the best steps to take for negotiating a salary? Elaine Varelas delivers some key advice
Negotiating a salary can be a tough conversation to have. Elaine Varelas provides some steps and insights to successfully navigate how and when to approach a discussion on salary increases.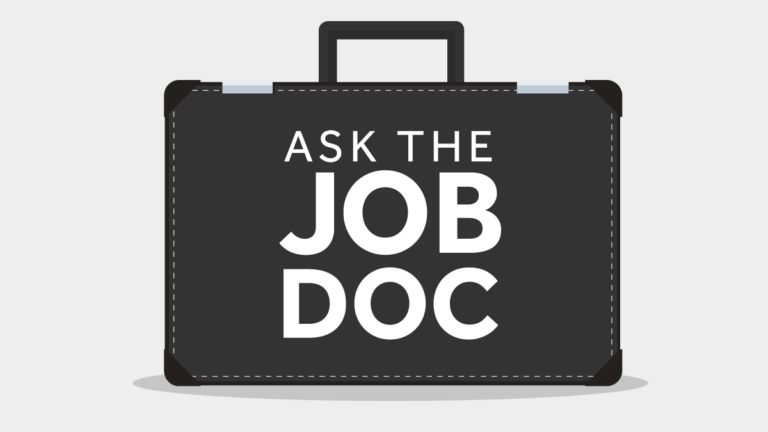 Q: I just got a job offer and the salary is a lot lower than I expected, but I've never negotiated for a salary before and I don't know where to start. Should I have said something before now? How do I approach it – in an email to the person who sent the offer, or should I schedule a time to discuss it? What do I need to know about the process?
A: Your question is really important because salary negotiation starts long before an offer.
Knowing what the salary range is for a position should start long before an offer is extended. It's disappointing to get a lower salary than you expected, but before you make any moves, pause to consider how you arrived at the number you expected. What was that number based on? Was there any communication about compensation throughout your interview process? Did you do your research on what kind of payer the company is? Do you know what comparable salaries look like for similar roles at different companies? When you talk about salaries, understanding what the range is for your desired role puts you in the best position to know what the appropriate salary level would be when an offer is made.
Most people early in their careers don't negotiate salary, which puts you in a position like many others: you are going to want to practice. Practice negotiation with a friend or a manager you're connected with. You could even ask a faculty member at your college, or someone else who can really help you in terms of getting comfortable with what can be an uncomfortable conversation. Practice just asking the question, "is there any room in this offer?'
Salary negotiation is not done via email, and so your instinct to arrange a time to discuss the salary offer with the person who sent it is on target. If you worked with a recruiter, the recruiter would have the compensation conversation. And don't forget it may not be just about salary. Negotiation can include start date, signing bonus, vacation, and so many other elements of an offer. If the manager you would report to is the one who sent the offer, then that's the person you want to talk to.
You haven't said if during the interview process, compensation was discussed at all. There are many laws currently governing hiring managers' ability to ask about what you made in previous jobs, but they can ask what you're looking for or expecting. If someone asks you that, then you need to be prepared with the research you've done and give them the range for the position. In the same breath, ask them what their range is. It helps both of you know if you're in the right ballpark, or if there's been a significant mismatch between your skill level and the job they're looking to fill.
If, however, that discussion did come up during the interview process, but they still offered lower than what you were expecting, your first response should always be, "Thank you for the offer." You want to make sure they know that you're very excited about the opportunity to join their organization, and that you know that your skills can have a significant and positive impact on the organization. Then that is when you go on to tell them, "I am disappointed in the offer and would like to see how much flexibility you have regarding compensation." Be specific. Is it the salary? Is it the vacation time? Is it the full package? And if so, you may say, "…I'd like to see how much flexibility you have regarding a few points in the offer."
You can pause there if you like, and they might ask what you're thinking. At that point, you can then again go back to the range, the vacation time, or the benefits that you desired – and make sure to let them know that you've done competitive research. That suggests that your projected compensation is based on fact, and not just what you want. If they are willing to go back and talk to HR or talk to the manager, thank them again. Let them know you're looking forward to continuing the conversation.
If they tell you that there's no flexibility, again, thank them. Let them know that you'd like to see the offer in writing before you make a decision. Once you have it in writing, review the details carefully. Often there are parts of a compensation package, like a sign-on bonus or other significant financial aspects that can make a difference in the overall value. Make a careful decision about whether you want to say "yes" or "no," and whatever you do, don't burn any bridges.
Newsletter Signup
Stay up to date on all the latest news from Boston.com