Job Doc
How can I maintain my relationship with my manager and team while continuing to work remotely? Elaine Varelas provides guidance
While many people are starting to return to the office, others are remaining remote employees. However, there is a growing concern that being remote may alienate individuals from the team. Elaine Varelas provides guidance on how to maintain visibility while continuing to work remotely.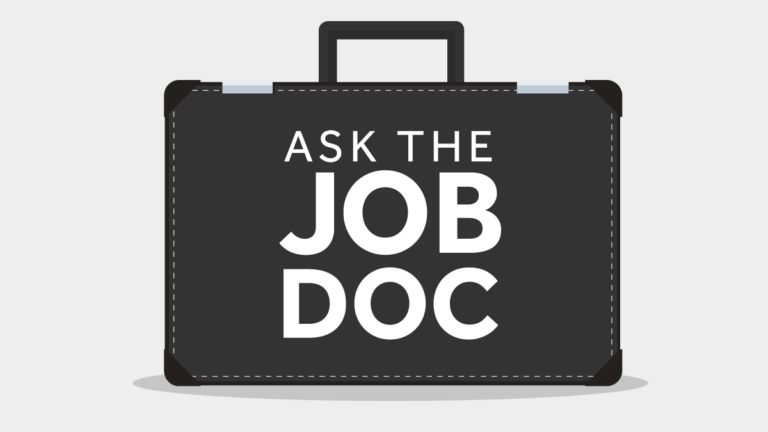 Q: I'm a remote employee. All the current articles say employees who come into the office are more likely to gain better connections with their managers than those who work from home. How can I make sure I maintain good relationships with my supervisors?
A: Employees who spend time with and develop strong relationships with their managers and colleagues are more often promoted, given peak assignments, and frequently earn more. Their exposure, ability to highlight their talents, and pitch in as needed make them "feel" more valuable to the organization. If you're a remote employee, your efforts need to be focused on maintaining high levels of communication about work, work activity, your success, the level of completion of your work, and the impact of your team contributions on the larger organization. Additionally, if you hear stress about something that needs to be done and your manager is short on time, or expertise, volunteer to take on some part of the project. You should try to stay hyper aware of what else is going on around you, not just on your job.
However, communication can't just be through text and e-mail or just with your manager. You need to develop an exchange chain to maintain connections with colleagues using video, phone, text, and email. It will take more time and effort as a remote employee to develop these strong relationships and ensure you have access to "water cooler conversations" as much as employees who are in the office or have more face time.
Appropriate conversations must be paced. Some communications are work related. Some are relationship building based on what you may have learned in those few minutes before the meeting starts. Get to Zoom meetings early and share in what people did over the weekend, what people might be looking for in terms of help, and other valuable moments of relationship building. Sliding in one minute after the meeting starts will not serve you well. Sharing casual conversation is a terrific way to build relationships. Do not hog airtime. Do be a supportive and engaged listener. And send personalized follow up messages. Not everyone shares in your excitement over your cat, dog, or child pictures. But if it's reciprocated, strike the right balance of fun messages with work messages.
When it comes to team meetings, there are ways to stay visible. If you are the only remote person and the group asks if it's ok to put you just on the phone, say no. You could say: "Thanks and I appreciate that. But I would like to be on video so I don't interrupt people and I wouldn't be able to see that without the visual." The video provides recognition, both for yourself and others. On the phone, you become invisible, and an afterthought teammate.
Even if you're geographically further away, having the opportunity to come into the office on a regular basis or attending any of the company's in-person social events is important. If they have a holiday event, the company could fly you in. If you're local, then coming in would be important to reinforce your connections and value with your team, colleagues, and management.
Newsletter Signup
Stay up to date on all the latest news from Boston.com