Job Doc
I've worked many different jobs over the course of my career and I don't really have a specialized skillset. What should I do when applying for a new job? Elaine Varelas guides
Having a variety of trained skills is important, but it can be difficult to convey those abilities successfully. Elaine Varelas guides on how to highlight transferrable skills and utilize networking when applying for a new position.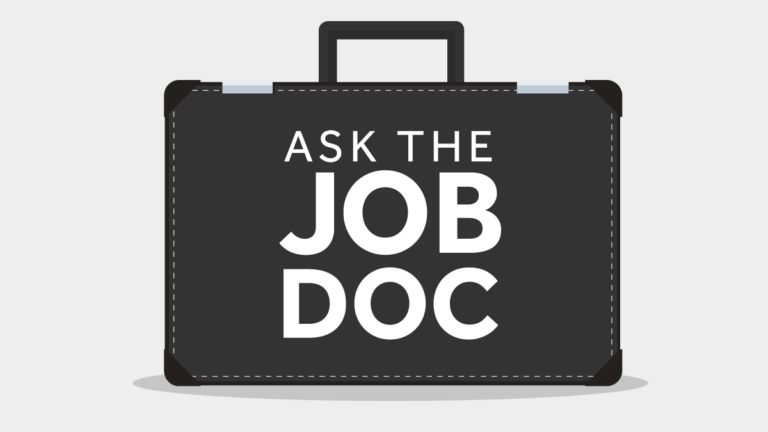 Q: I have worked in quite a few industries and in different types of jobs since I started working. I guess I'm more of a jack of all trades than a defined professional in a specific industry. What is the best way to approach a job search? How can I define my skills and prove my value even if my history doesn't exactly match up with the position I'm interested in?
A: Hiring managers typically want to see people who have experience that matches exactly what they're looking for. It is easier for them to know what you have done and that you can do the job they have available. You may have those skills, but you will have to work harder to communicate your abilities to make them see your transferable skills and that you can be a valuable asset to their organization. A traditional chronological resume probably won't work. You might have to create a functional resume, which can be harder for the reader as they try to assess your skills. These resumes do an excellent job of showcasing your abilities and your accomplishments. And all resumes do their best job when they are delivered to a hiring manager by a trusted source who can provide a personal bridge and speak to your talents.
As you review your skills, take the time to identify the target organizations who would most benefit from the combination. Once you identify a target, you can create major headings with examples of responsibilities and results under each area that are most valuable to the position. For example, under a large heading of customer service, you may have retail experience, food service, or a professional history of being a bank teller. Each of those should get a line talking about how you delivered world-class customer service. Your job is to focus on the similarities of what you have done, what the organization needs, and how you can help the organization attain their goals.
In a job market where employees are hard to come by, hiring managers will look at what might seem like a nontraditional candidate if they see skills that are transferable and a work ethic they can appreciate.
To make the point again, develop one skill no matter what job you are looking for. You need to be a talented networker. Your resume only gets so far. Meeting with people, talking to people, and explaining the experience and abilities you bring will get you much further along in the job search.
Recently, a client working the register at a big warehouse store saw the power of meeting people. She was approached by a customer to discuss a job. The customer was so impressed with her upbeat attitude, welcoming conversations with customers, and professionalism that she asked this individual to consider applying for a receptionist role at the doctor's office she managed.
It's important to recognize any interaction. No matter how small it may seem, it can impact your career opportunities.
Newsletter Signup
Stay up to date on all the latest news from Boston.com