Job Doc
I'm applying to a new job, but I'm concerned about my age. How can I ensure a successful interview and hiring process? Elaine Varelas explains
Navigating the hiring and interviewing process can be a challenge, especially when unconscious biases are involved. Elaine Varelas explains the proper steps on how to overcome age-related biases and secure a successful interview.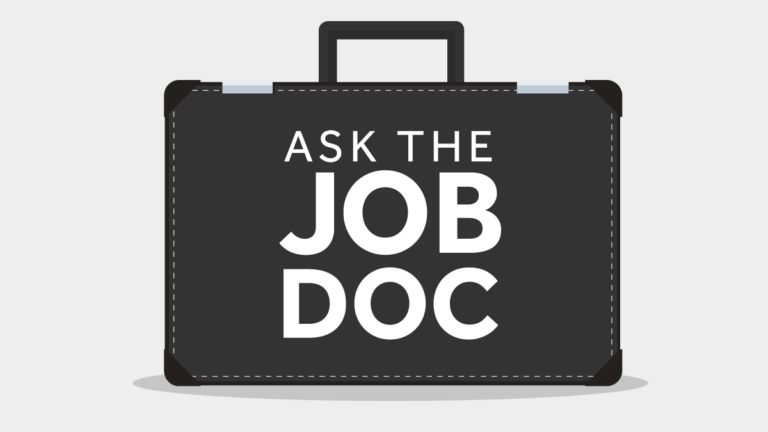 Q: I've successfully been invited to interviews based on my resume, but I feel that when people see that I'm older than other candidates, I'm not getting call backs. Is there anything I can do?
A: Many people might say you are being paranoid. My guess is that you may be right, and that age has a negative impact on you as a candidate for the job. There are in fact things you can do, and you need to invest time and energy into an issue that some people assume they can't battle. Don't fall into that camp.
There are a host of negative assumptions about old people and whole host of negative assumptions about young people. Hiring managers are afraid older workers will be inflexible, that they are not as skilled in technology or unable and unwilling to learn, that they have slower learning capabilities, are resistant to change, lack energy, may be in declining health, and that is the short list. How you combat these negative notions and others will be by preparing the information that you share in an interview, so start preparing now.
In your interview conversation, for both questions and answers, you'll want to talk about your significant expertise in technologies frequently used by today's workforce, such as building Excel spread sheets, creating databases, and utilizing programs like Google Suite, Slack, Jira, Basecamp, etc. Ask what the business has found most useful to support internal communications and productivity and give examples of what you have used in the past and how well these solutions worked. If you do not have basic technology skills, take a boot camp course to get familiar with the fundamentals if the job needs any kind of technology, even for something as simple as editing documents. In your research about the company, you may have identified that collaboration is vital and they have an open workspace. Give examples of how cooperation worked for you and your team previously, and that you often met in a conference room because you didn't have an open floor plan. This way, you can showcase your teamwork and your flexibility.
Additionally, older candidates often think they are trying to tell a hiring manager they will be around for a long time by using phrases such as: "I'd like to retire from this position." However, this doesn't give the impression that retirement is that far off. For the hiring manager, they may perceive this to mean nine months instead of nine years in your plan. Another phrase to keep away from is something along the lines of: "I have a good three to five years left in me." Try to recognize the concerns hiring managers will have – how long will you be here, will you get along with younger colleagues, and how will you take direction from a younger manager?
Unfortunately, image plays a significant part in the hiring process. If you haven't purchased a new pair of glasses in the last two years, now would be the time to do so. If you are pulling out your three-piece suit, see if you can find a younger colleague to take you shopping for business casual attire, including shoes. What you may see as silly or ideas that have nothing to do with your content expertise, remember that every political candidate pays thousands of dollars to image consultants in recognition that impressions are formed based on presentation.
Be proactive during the interview. A hiring manager may say you're overqualified. Getting angry will do you no good. Instead, turn the conversation around in your favor by saying something like: "I may have more experience than you anticipated, but I am thrilled to use that expertise here to contribute to your success and the success of the team." Convey why the core of the job is what you are most skilled in and how it links to your motivation.
Most people will not discuss age directly due to legal consequences of age discrimination. However, unconscious biases still exist. For a resume, you can avoid these biases by eliminating earlier experiences, but don't start your resume with a more senior title which will likely cause questions. Instead, use the latest terminology in your resume and remove descriptors like "seasoned", or "veteran". Emphasize your ability to work cross-functionally and with diverse teams, and a smart hiring manager will see both your value and the age advantage you bring to the table.
Newsletter Signup
Stay up to date on all the latest news from Boston.com