Job Doc
What are the most important elements of conducting an interview? Elaine Varelas explains
Interviews are much more than casual conversations. They are a way of discerning whether a candidate will be the right fit for your organization while also examining if their skill set matches your needs. Elaine Varelas explains important things to note and watch out for during the interview process.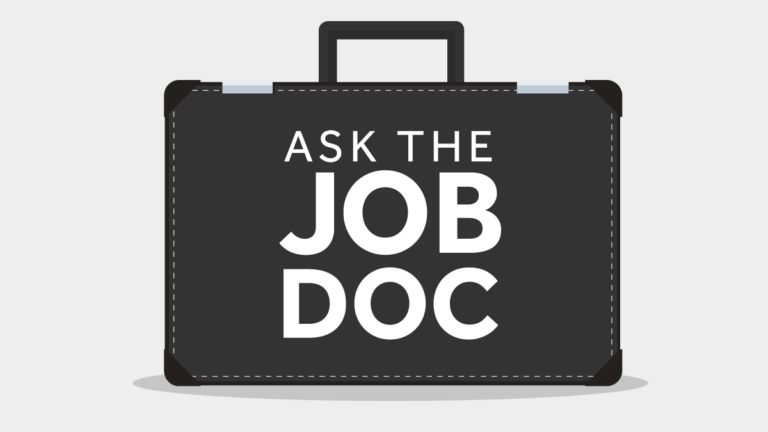 Q: I'm on the hiring committee for what will be my first direct report. I've gotten a lot of mixed advice on the process starting with resume review all the way to choosing between final candidates. For a first-time interviewer, do you have any advice? What are the most important things to pay attention to?
A: Congratulations on taking the hiring process seriously. Depending on your role on the committee, recognize that each person should not be doing the same thing during the interview. Your goal is to find the most qualified person for the position and the organization, making sure to avoid all illegal interview behaviors in the process. Interviews hold much more responsibility than many people are aware. So, talk to human resources or your legal department about questions that cannot be asked, and make sure you are prepared with the right questions to get the information you need.
Most people think interviews are free-flowing conversations where you ultimately decide whether you like the person or not. This thought process almost guarantees you will not get the right person for the job. If you talk to most recruiters and talent acquisition specialists, they will tell you that they have spent hours perfecting their behavioral interviewing questions for a variety of different jobs they are recruiting for. The initial preparation you will need is to develop a comprehensive understanding of soft and hard skills needed for the job.
Here's an example: a financial services institution needed customer service phone representatives. In the beginning, they hired specifically for a desire to move ahead and get promoted. What they discovered is that the turnover within three months was astronomical. They needed to figure out why people were leaving, because the cost of hiring new employees was significant. The organization went back to the criteria and noticed that the people who stayed were those who were very happy in the job they were originally hired for. They had set work hours, they weren't looking for promotions, and the job fit their work-life balance. Because of this, the company changed the hiring criteria and as a result, they found people who were great at their jobs, and they were able to retain staff.
Make sure to pay significant attention to the communication with your candidate before the interview. Confirm that they know who they'll meet, what the process is, and the time frame. Recruiting starts from the initial conversation. Take a look at the interview day and meet with the other individuals in the organization who will speak to the candidate during that time. Assign them specialty areas to ask specific questions and talk to them about behavioral interviewing to establish real examples of the candidate's skill set.
People will tell and show you a great deal about themselves if you are observant. The candidate should have prepared questions based on research on the organization. Utilize behavioral questions, such as: "Tell me about a time when you made a mistake. How did you handle this experience?" You can find many examples using online tools like Indeed to compile a list of great questions.
There are definitely some red flags to watch out for when interviewing. Rudeness, lack of manners, being dismissive with staff they assume aren't important: these can tell you that a candidate may not be right for your business environment. Keep an account of how an interviewee behaves during the entire interview process and make sure you and your team have detailed notes to compare to at the conclusion of the interview. This is just the start, and you will develop your skills with every interview you have.
Newsletter Signup
Stay up to date on all the latest news from Boston.com