Job Doc
I have a new supervisor and she is changing some of the workflow processes. What can I do to properly adjust? Elaine Varelas guides
Change is a part of life and the workplace is no different. Elaine Varelas guides on the best ways to navigate change while remaining successful on the job.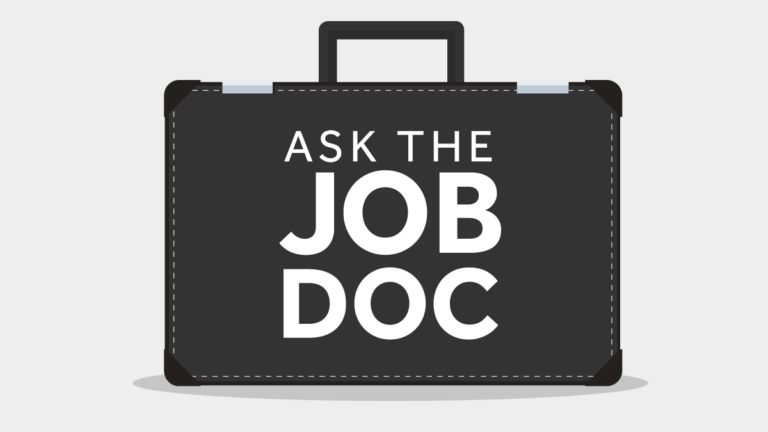 Q: I've been at my company for a few years now and I recently got a new supervisor. She wants to change our processes and I'm finding it difficult to adjust. Should I speak to my new supervisor about this, or should I just go with the new flow of things?
A: Everything changes and while you have been at your company for some time, the arrival of a new manager means there may be a period where you and others will have to make adjustments. Most managers examine processes and activities employees are involved with and often try to streamline work and eliminate duplication. However, this can be challenging for staff, and they may find it disconcerting for anyone to review the way they do their work. But part of the role of a new manager is to improve processes, streamline workflows, and support employees undergoing change.
You're finding it difficult, but you haven't said why. Is it a skillset, an attachment to the old ways, your relationship with an old supervisor, or is there something else going on that may be involving change within the whole organization? First find out what is causing your difficulty. Articulate to a supportive colleague what the challenge is and identity what you find difficult. If your colleague's response is, "Get over it!", consider that comment. If you're missing a vital skillset, ask for support from a coworker or supervisor. If it's an emotional reaction to changes in the organization and other areas in your life, seek help from an employee assistance program or from other supportive people.
You probably aren't the only one trying to acclimate to the change – it's likely other employees may be working through the same process you are. If so, one of your colleagues may find it easier to talk to your manager about the difficulties your team is having. Additionally, you and your colleagues can ask if your manager could provide some sort of group discussion for additional input.
If it's a technology challenge, asking for help from your technology people would be a smart idea. Perhaps you have a coworker who wouldn't mind explaining or providing a how-to guide. Just make sure not to use this as a crutch – you have to update and develop your own skills. You can usually find tutorials online to help you. Discovering your own possibilities while asking for help would be an effective way to navigate change and secure your comfort with all that it brings.
In terms of going with the flow, it really depends on whether it is something you're used to. If you act poorly to change at the beginning and then adjust accordingly, that's ok. However, continuing to stubbornly fight against the change will do you no good. Instead, I encourage you to have a professional conversation with your supervisor rather than letting your discomfort impact your success on the job.
Newsletter Signup
Stay up to date on all the latest news from Boston.com