Job Doc
I've lost my job, but I am not old enough to retire and most places are looking for full-time employees. What are my options? Elaine Varelas examines
While most positions are looking for full-time candidates, there are other options for individuals seeking part-time employment. Elaine Varelas examines how to successful find and apply to part-time roles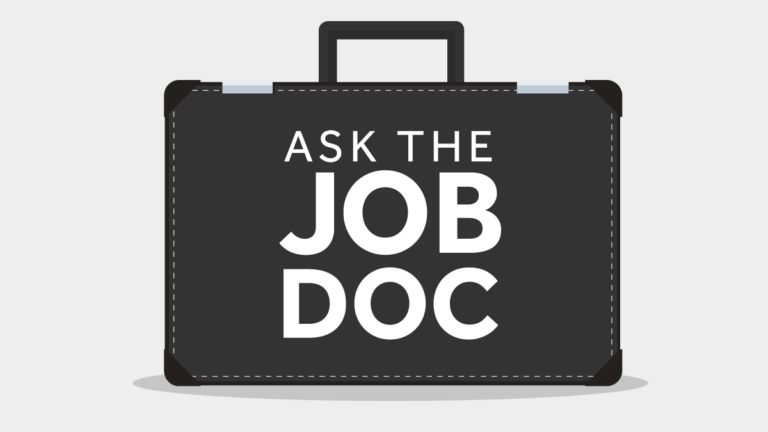 Q: I was impacted by COVID and lost my position. I am not old enough to retire but I don't want to look for a full-time job. What are my options?
A: There are many people in the same situation. Most places that are advertising full time aren't interested in part-time employment, but there are other opportunities outside of retail, food, hospitality, etc. Just be prepared to put in more work than usual and utilize your network to identify opportunities in organizations with more flexibility. There are several online resources that offer part-time or flexible listings, including seasonal, hourly, and freelance work that you may want to look at. Some examples include FlexJobs (part time and remote), Snagajob (hourly), CoolWorks (seasonal), and Upwork (freelancers).
However, a working situation that never gained the traction it should have is job sharing. What was thought to be the ideal for working mothers who wanted professional roles, job sharing allows two people to split the responsibilities of one job in an organization. It requires that the individuals have excellent communication with both each other and the manager to explain the amount of work they are responsible for, as well as who would be designated as the point of contact on the job. Since the work force lost many employees during the pandemic who had subject-matter expertise and still wanted to contribute, it is unfortunate that this idea didn't stick around. Organizations should be looking into this option as something beneficial, especially since many businesses are still facing major employee shortages.
If this is a route you would like to take, it is important to find a reliable colleague and approach an organization that may be willing to consider a partnership like this. Use your network and add a LinkedIn posting showing the combined skillset you two have. If you're thinking of applying to a position, the two of you would need to submit both your resumes and a letter explaining the situation to a potential employer. The letter has to be exceptional, and it must specifically outline how this job share would work to a hiring manager or an HR representative. You cannot use an application tracking system, so it is important to contact someone directly.
It has been done before. Successful examples of job sharing historically include career counselors in universities, real estate salespeople, and teachers. If you have to use an application tracking system, both of you should submit your resumes and when you are contacted, you will have to bring up your situation to the hiring team directly. A better solution is to find a need in an organization where you could provide a solution and reach out to the hiring manager. Ultimately, people nearing retirement age and people working remotely may find the concept of a job share suitable to their needs.
Newsletter Signup
Stay up to date on all the latest news from Boston.com