Job Doc
I'm currently preparing for an interview, but I'm not sure if I'm applying to the right job. How should I answer some of the questions about my future career? Elaine Varelas provides insight
Even if you are unsure about your career path, it is important to prepare for a successful interview. Elaine Varelas provides insight on how to remain authentic and confident during the interview process.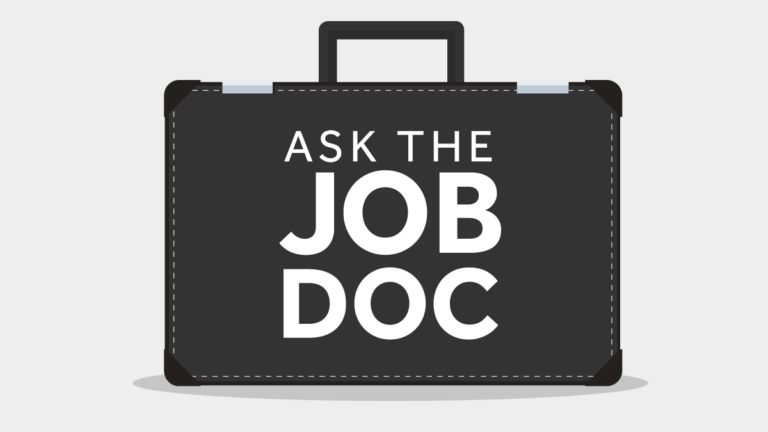 Q: In interviews, I get asked where I see myself in five years. How do you answer that question when you're not sure you are in the right career, but still need a job?
A: Often people who interview lack good interview questions, so they will rely on things they have read, inquiries others have asked, or information from old interview books. "Where do you see yourself in five years" is definitely an old-style interview go-to. Be prepared for questions like this because the information the hiring manager may hope to get is actually very valuable for you to provide. Hiring managers and HR managers are trying to develop a sense of how much you have thought about your future career, how realistic you are about the time it may take for someone to advance, and whether you anticipate yourself staying with the organization for the long term. No organization wants to train you so that you can leave within a year and go to a competitor, a family business, or someplace else that will pay you more. Their idea of a good hire is someone who will develop and grow within the organization and contribute over a longer period of time. Prepare an answer that gives the interviewer insight into some of those ideas.
To be authentic, you do want to explain to the interviewer the kinds of skills you would be using. One of the old school answers to the question of where you would like to be in five years is, "I want to be in your job." Nobody really wants to hear that. The answer you want to offer explains that you would like to be an expert in the role you are currently in and that you want to be knowledgeable not just about your role, but how it interacts with the business as a whole. You want to make sure to let the interviewer know that you would be continuing to develop your skills in a, b, and c. These would be the more important skills that you're being hired for in your current job, as well as the skills you anticipate that the organization needs going forward. Additionally, your answer should incorporate how you would be recognized for a job well done. This could be in terms of promotions, stretch assignments, or enhanced compensation – all the ways your organization could tell you that you're doing a good job and that you are a valuable employee.
The best questions you get asked are questions you want to turn around. For this inquiry in particular, you have a great opportunity to say, "If I did an outstanding job at this role, where would you see me in five years?" This then gives you insight into whether there is a career path within the organization, if someone else who has been in this role has been promoted, and what the organization sees as your strongest skillsets. The more you can continue the conversation with questions, follow-up, and true exchange, the more likely it is that the interview will be successful.
Even if you don't think you're on the right career path, you may be in the right organization. Don't admit you aren't in the correct career or job during the interview. Once you're in an organization, you can look around at other opportunities. It is important that you don't sell yourself short – now is the time to promote yourself and get an offer. Additionally, don't focus on job titles as they change all the time. Talk about the skillsets you have and what you can bring to your new employer.
Newsletter Signup
Stay up to date on all the latest news from Boston.com