Job Doc
I know LinkedIn is used by a lot of professionals, but I see people utilizing it in a variety of different ways. How do I get the most out of my LinkedIn account? Elaine Varelas explains
LinkedIn is one of the most useful tools for employees, employers, freelancers, entrepreneurs, and more. However, how it is utilized differs from career to career. Elaine Varelas explains how to improve your LinkedIn profile and get the most out of it.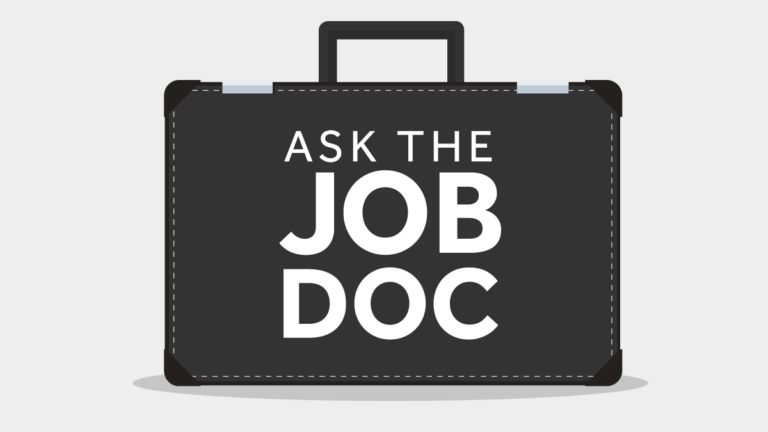 Q: I see that some LinkedIn profiles for people in my field are very complete and have lots of text in them. On the other hand, I see others that are sparse and have hardly anything more than a title and a company. Which one works better?
A: LinkedIn serves lots of different purposes, so your answer has to start with the question, "what do I want from LinkedIn?" If you want to get noticed by hiring managers or recruiters, then a more comprehensive LinkedIn profile will be more valuable. But that's only one part of the process. You'll want to have comprehensive job descriptions and PAR (problem, action, result) statements to allow hiring managers to see what you would be able to bring to an organization. However, not all you provide has to be text. You could include videos, blogs, articles, and white papers that you have written or designed as part of your LinkedIn profile.
Additionally, a huge part of your presence on LinkedIn involves who you are connected to, who you follow, and insightful comments you have made on what other people have written. For example: if you are self-employed and you are looking to develop a consulting business, your goal is a different kind of exposure. You would want satisfied customers to write recommendations and referrals, and you want your connections to be expansive. This feedback gets more peoples' attention as they look at your profile.
A sparse LinkedIn profile shows that this isn't a tool that you need, and it is not something you have invested in. If that is accurate, great. If not, rethink your content. The scarcity of information may make people want to understand why you haven't used it in some professions. Figure out if and how you would like people to respond to you on LinkedIn and complete your relationships and profile accordingly.
If you're looking to get attention in a specific area of expertise, show examples of your work. Have customers or associates comment on your past successes on your LinkedIn profile. These comments should demonstrate how happy they were, how they liked the outcome, and the depth of your work. If you're in the design industry or if you're a presenter, make sure to display your finished products or a video you have produced. Additionally, provide some sort of interactive media and allow people access to some of your content at no charge. Make yourself eager to engage on LinkedIn and the attention will follow.
Remember that anything you put online will have both detractors and fans. Be consciously aware of subjects that will have people make decisions about you. If the information feels important and ok to you, go ahead and post it. If you're worried about the reactions people may have, don't do it. Recognize that anything you put out in the web, be it political, controversial in some way, or impacts peoples' comfort in contacting you, will last forever. You can edit, you can delete, but nothing you put online ever really goes away. Think hard about what you advertise on LinkedIn and whether it is your best reflection.
Newsletter Signup
Stay up to date on all the latest news from Boston.com