Job Doc
Job search tips for a recent grad
Pattie Hunt Sinacole shares advice on job hunting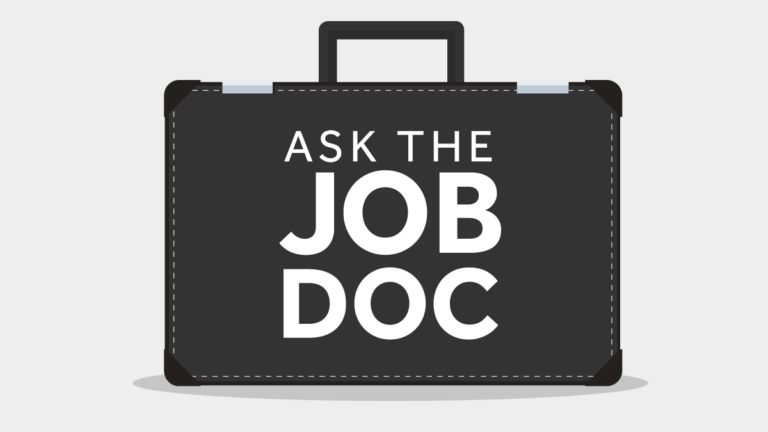 Q: I have been looking for a new job. I graduated in December, 2022. I took a few months off to travel and visit with family. Now I realize that I am competing with May, 2023 grads. I probably should have abbreviated my travel to a month or so. I thought it would be easier to land my first professional post-grad role. I am getting nervous. My search has been harder than I expected. Every week, I am sending out about 10 or more resumes but I am getting very responses. Usually when I get a response back, it is an automated response. When I do talk to a company, they say they are interested, but then I don't hear back from them. What am I doing wrong?
A: I think many job seekers have experienced similar challenges. It is ok to enjoy travel and some freedom for a period of time. However, as you discovered, weeks can turn into months very quickly. It is ok to have a gap for a month or two, but prolonged gaps can raise red flags.
Consider developing a disciplined plan and stick to it and hold yourself accountable. A few key steps of your plan should include:
If you are not receiving requests for interviews, ask a few trusted colleagues and/or family members for feedback on your resume. Your resume should be crisp, legible and error-free. It should contain keywords, so that if a company scans your resume, and searches their ATS (applicant tracking system), the hiring manager can easily find you.
Contact your career services office. Make sure that they know who you are and you are receiving updates on open roles, job fairs and other career-related events.
Network and then network more. I once had a successful job seeker explain that his professional network has been the only insurance against prolonged unemployment. Despite how technology has changed job hunting, networking is still the number one source of how a candidate finds a new role.
Build a profile on LinkedIn. LinkedIn is an online networking tool that can only help your job search. You can connect with former colleagues, friends, neighbors, etc. Career-related groups are also available on LinkedIn. Keywords are important on LinkedIn. If you are looking for a role in a law firm, you should consider keywords like law, legal, paralegal, attorney, etc.
Use job boards but don't spend your entire day behind your PC. Spend about 75% of your time building relationships, contacting former colleagues and attending networking events. The remaining 25% of your time can be spent behind a PC. Introverts feel more comfortable behind a laptop. Track your hours. If you are spending every moment of your job search at your laptop, you may want to re-consider how you spend your time.
A job search is a full-time commitment. You should be starting your day by 9am and ending your day at around 5pm. Meet a former supervisor for coffee or schedule a lunch with another recent grad to share ideas on job search tactics. You should not be sleeping until 11am, and then going to the gym followed by making dinner. Critique your last week. How did you spend your time?
You will land a post-grad role. It is a candidate's employment market with unemployment still hovering around 3%. In Massachusetts, our unemployment rate has recently dipped to 2.8%. Though many companies have reduced headcount, many companies are hiring.
Newsletter Signup
Stay up to date on all the latest news from Boston.com