Job Doc
Feeling overworked? How to find a therapist
Cara Tirrell provides guidance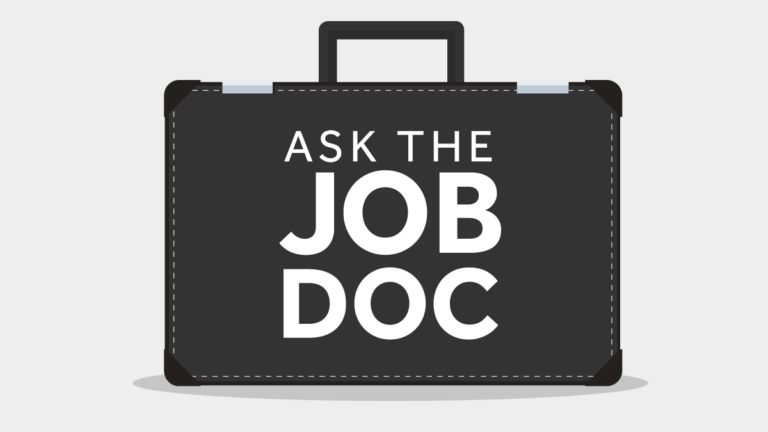 Q: I am feeling stressed, overwhelmed, and at my breaking point. I am considering therapy. We are short-staffed and can't find talent. I am working excessive hours. I have never worked with a therapist. Where do I start?
A: It sounds like you are tremendously distraught, which is a very difficult position to be in. When any one of us is overworked, stress and anxiety, the feeling hopelessness is a reasonable response. Recognize that you are not alone. In 2021, the American Psychological Association reported that about 60% of employees in US workplaces have experienced the "negative impacts of work-related stress in the past month." Work-related stress is real and hinders both an employee's performance and their mental health.
I consulted Cara Tirrell, who has a Master's in Counseling Psychology. Tirrell suggests gathering information as your first step. Consider reaching out your insurance company, and find out what your insurance may cover. Think about your goals, and areas of concern. There may be surrounding issues like relationships concerns, parenting challenges, financial difficulties, and these may be compounded by your work-related stress. Next, think about what type of therapist might be able to work best with you. Would you have preferences with regarding race, gender, ethnicity, or gender-affirming? Tirrell suggests that you think about whether you have a preference to work with a provider via telehealth or face-to-face. Then, it may be a reasonable point to begin your search. "One place to start might be Psychology Today," Tirrell shares. Psychology Today has a search engine which could help you narrow down your search. You can sort providers by geography, which is important. If you live in Quincy, you may not want to travel to Boston, if you wish to engage with a therapist face-to-face. During the pandemic, many insurance companies and therapists loosened their geographic restrictions. Now, it is more challenging to "cross state lines." When you scroll through the list of care givers, you can review their areas of expertise, their education, what states they can practice in, their treatment options, and even the insurance that they will accept. Additionally, each therapist will often describe their approach to working with clients. Some therapists may have videos with a brief overview of their practice.
You could also ask a friend to help in your search. "Word of mouth" recommendations may be another source of qualified providers. Your Primary Care Physician (PCP), Employee Assistance (EAP), or your insurance company may be a good source of referrals. Tirrell explains that as therapy have become more accepted, there may be a waiting list for some therapists. There may even be therapists who do not take on new patients. Don't give up though. There is likely a good match for you, particularly if you demonstrate some flexibility. Tirrell recommends taking advantage of the free 15-minute consultation that most therapists offer. According to Tirrell, "This mini-consultation can be a great way to determine the best fit and to learn more about the therapist." Many therapists can work with you and offer suggestions that you may not even have thought of. Finally, and most importantly, have self-compassion, and know this is not an easy job. Persistence will serve you best.
Newsletter Signup
Stay up to date on all the latest news from Boston.com