Love Letters
How to find love in a hopeless place
A special three-part series on the Love Letters podcast about relationships forged in prison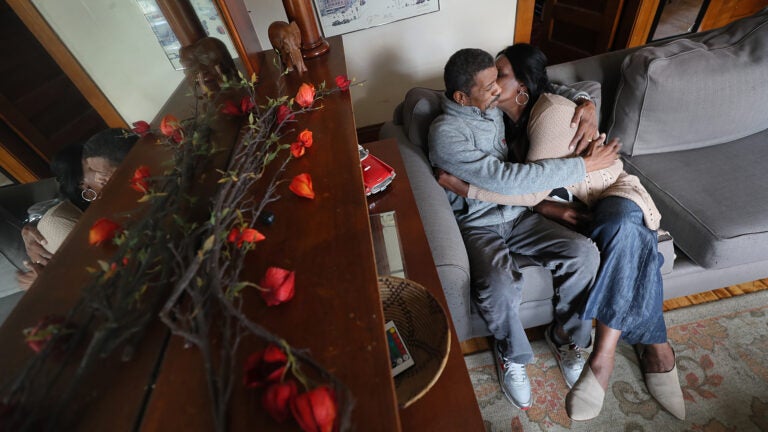 Sometimes you come across a story you just know you have to tell. This is one of those stories.
A few months ago, Boston Globe criminal justice reporter Ivy Scott told me she'd been interviewing women who are in romantic relationships with men in Massachusetts prisons. And not just any men — men serving life sentences for murder. In each case, the man was already incarcerated when the romance began.
Ivy told me that these love stories are more common than one might think. People on the outside connect with prisoners through letter-writing programs, Facebook, friends, and other means. Every so often, in the search for human connection, there's a spark. That's when the complicated questions truly begin.
Today, we launch a three-part miniseries on the Love Letters podcast, where we tell love, dating, and relationship stories from all over the world. We're calling this series "We Found Love." It's unlike anything we've ever done.
For the next three weeks, Ivy will take over Love Letters to tell the stories of three couples, at all different stages of relationships. She will explore the unique constraints inherent in these partnerships and confront some fundamental questions.
Like, how do you date in a prison? Can you really get to know someone with correctional officers and cameras everywhere? And what drives people to actively choose a prisoner as a life partner?
We begin the series with the story of Sharlene and Blake, who managed to build the family they longed for despite the barriers between them. I hope you'll give it a listen.
[Listen on Apple | Listen on Spotify]
What's your love and relationship problem?
Ask Meredith at Love Letters. Yes, it's anonymous.
Get a little love in your inbox!
Sign up for the Love Letters newsletter for announcements, hand-picked letters, and other great updates from the desk of Meredith Goldstein