Animals
This Chihuahua abandoned in the woods needs a home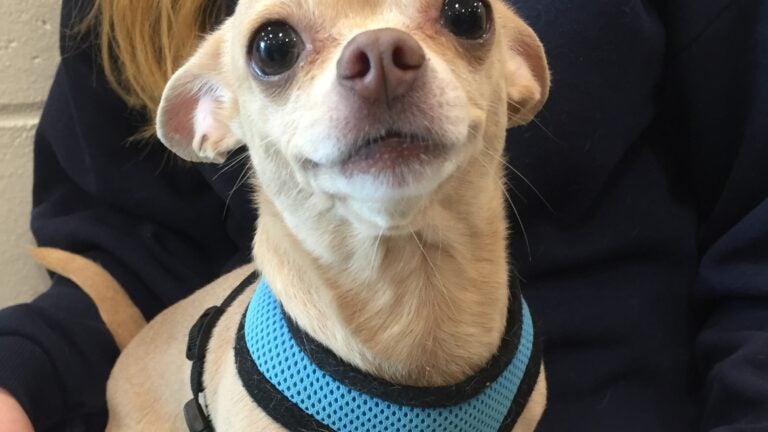 A chihuahua named Piglet needs surgery and a new home after being abandoned in the woods in Peabody, according to the MSPCA.
Tom Osborne, of Lynn, was on an afternoon walk through the woods near Spring Pond when he saw a frightened dog under a blanket. The chihuahua, with a visible hernia protruding from her belly, was shaking and in distress.
"I couldn't get close to her at first so I sat down on the ground and waited for her to relax," he said. "Despite the warm temperatures she was shaking uncontrollably—likely because she was so frightened."
Osborne was able to place his coat over the skittish dog and transport her to the MSPCA. Piglet had no microchip or ID collars.
MSPCA officials believe the dog, between 5 and 7 years old, was abandoned due to her hernia, which will require surgery to repair.
Piglet's surgery is scheduled for March 28, and will be paid for by Spike's Fund, which pays medical care costs of homeless animals in the MSPCA's Boston adoption center.
After Piglet has the surgery, she will also need a new loving home. Interested adopters can email [email protected] for more information.