Animals
Harbor seal rescued in Maine after becoming tangled in a fishing line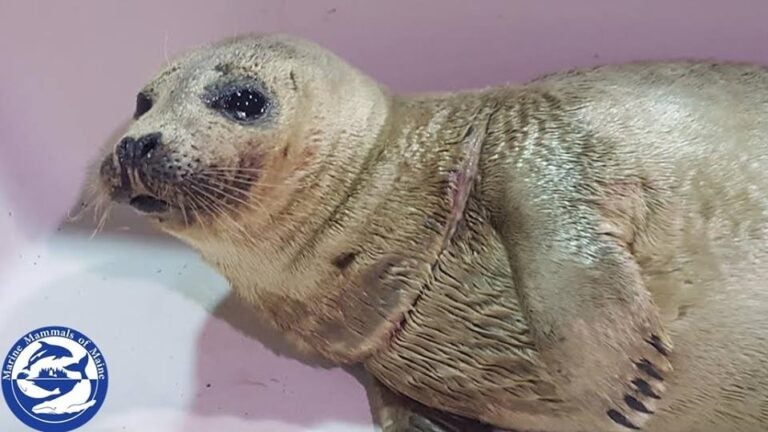 A Maine harbor seal is recuperating after becoming entangled in a fishing line.
The seal, who is under a year old, had the line wrapped around his neck when he was rescued by the nonprofit Marine Mammals of Maine on March 23. He was spotted on a private dock in Southport, Maine by the property owner who called the agency's rescue hotline.
The seal's injuries would only have worsened as he grew and would most likely have killed him if he hadn't been rescued, the agency said.
"He was pretty critical," said Dominique Walk, assistant stranding coordinator for the nonprofit.
The seal was found to also be suffering from a severe respiratory infection. Walk said it was a couple of days before he was in stable enough condition to be transported to the Mystic Aquarium in Connecticut, where he is now receiving long-term care for his injuries.
Walk said the rescue agency doesn't encounter a lot situations with entangled marine mammals. But this season the nonprofit has been busy responding to cases where seals that have migrated down to the area from Canada for the winter have been severely dehydrated because of the mild season — they rely on snow and ice for hydration.
"We don't usually have this many that are in need of assistance," she said.
Once the animals have been rehabilitated at the aquarium, they are released back into the waters off Connecticut.