Animals
Watch this adorable duckling parade through a Milton elementary school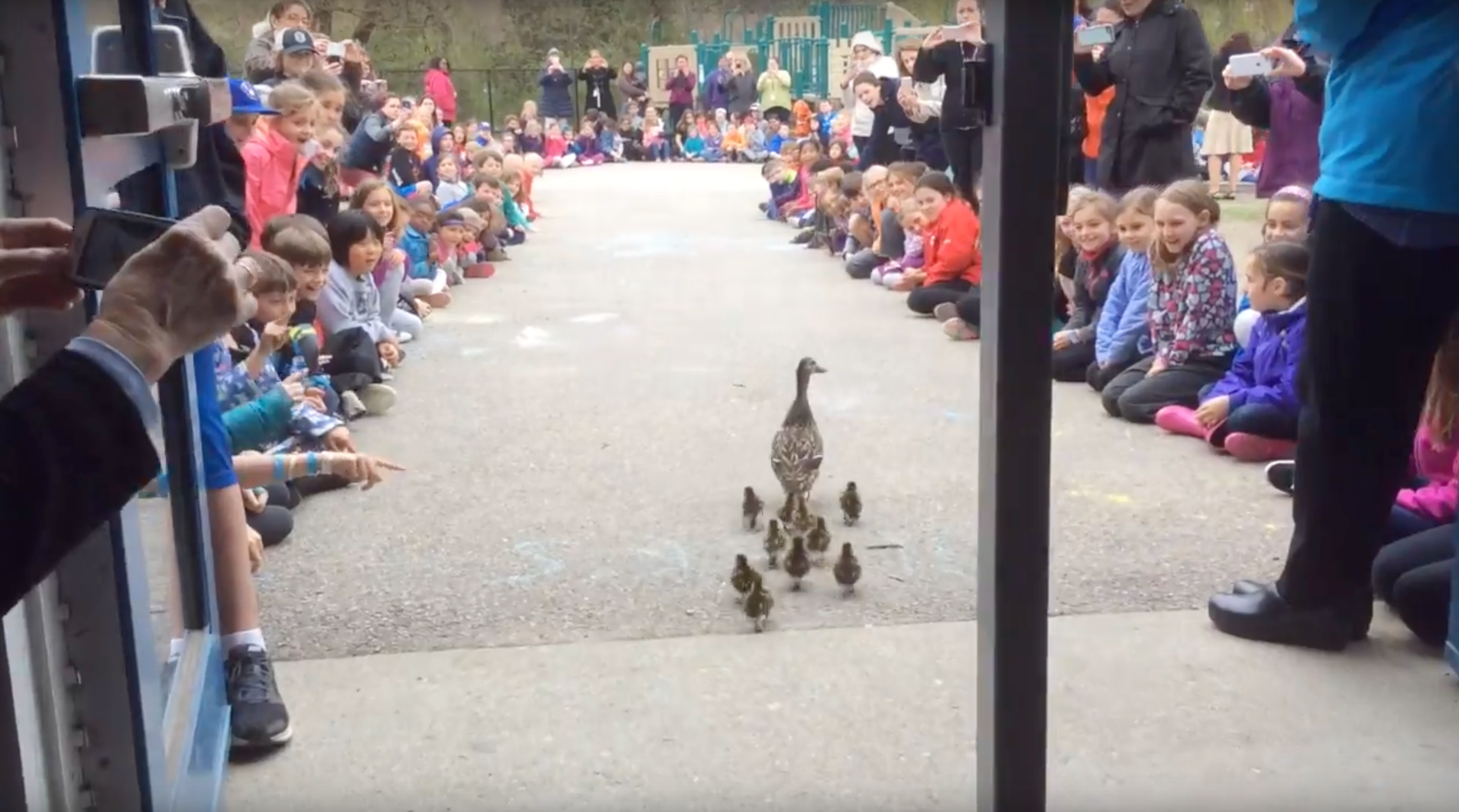 Make way for ducklings, Milton!
More than 500 K-5 students at Glover Elementary watched a mother duck and her newly-hatched flock of 10 ducklings waddle through the halls Tuesday—a springtime tradition at the school.
And the heartwarming parade was all caught on video.
The mother duck has been making her way from the school's courtyard to a nearby pond for over a decade, according to The Boston Globe. Each year, the school provides sanctuary to the nesting mother duck inside the interior courtyard. When the ducklings hatch, the school helps to guide them to safety.
Principal Sheila Kukstis told the Globe students and faculty look forward to the parade every year.