Animals
Bill would let passers-by break car windows to free hot pets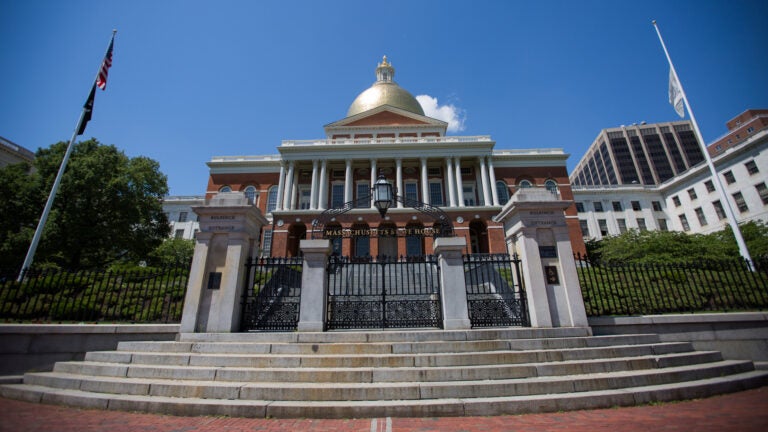 BOSTON (AP) — Passers-by who spot an animal locked in a hot car would be allowed to smash the car's window to rescue the pet under a bill approved unanimously by the Massachusetts Senate.
The passer-by would first have to see if the door is locked, make a quick effort to find a police officer and call 911 to let them know he or she is planning to rescue the animal.
But he or she would be able to smash a window to free the animal as a last resort. Passers-by would have to stay with the animal until police or another first responder arrived at the scene.
The bill would also give animal control officers, police and firefighters the same ability of entering a hot car to save an animal after making "reasonable efforts" to find the car's owner.
The Senate on Tuesday also unanimously passed another bill that would ban the sale of puppies and kittens under 8 weeks old.
The bill would allow veterinarians to declare any pet with a significant health condition as "unfit for purchase."
Buyers of such an animal would be able to exchange the pet or seek a refund and reimbursement for some veterinary fees.
The bill would also regulate commercial breeders and so-called "puppy mills" in part by banning pet shops from selling animals that come from unlicensed breeders.
As part of the bill, pet shops would also have to post information about each animal and breeder.
Backers of the bill say the ban will increase the likelihood that the small animals will grow to be healthy dogs and cats.
A third bill approved by the Senate on Thursday would require that the owner of a property must search the property within three days of it being vacated because of foreclosure, termination of tenancy or abandonment to ensure that no animals have been left behind by the former occupants.
If any pets are found left behind, the owner of the property is required to notify a local animal control officer.
The bills now head to the House.