Animals
Lobsterman in Plymouth catches a second blue lobster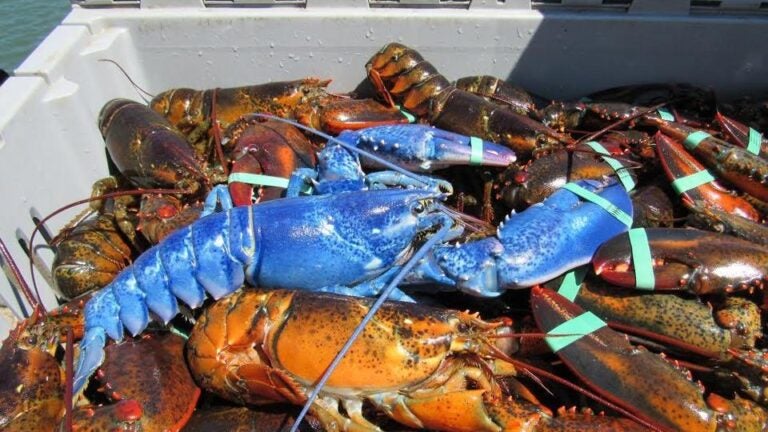 The odds of catching a blue lobster are about one in 2 million, but one lucky Plymouth lobsterman has managed to hit the jackpot twice, according to The Boston Globe.
Wayne Nickerson, 35, pulled in the two-pound lobster Monday morning, which he and his wife Jan named Bleu.
"It was more brilliantly blue than the bluest hydrangea you've ever seen," Jan Nickerson told the Globe. "It was almost fluorescent. It was almost glowing."
Wayne Nickerson caught his first blue lobster 16 years ago and put it on display at a lobster pound in Monamet, according to the Globe. The couple has taken Bleu to a safe location, and have reached out to the New England Aquarium in hopes of finding a home for Bleu where visitors can come see the rare catch.
Read the full Globe story here.