Animals
State trooper rescues injured cat in Callahan tunnel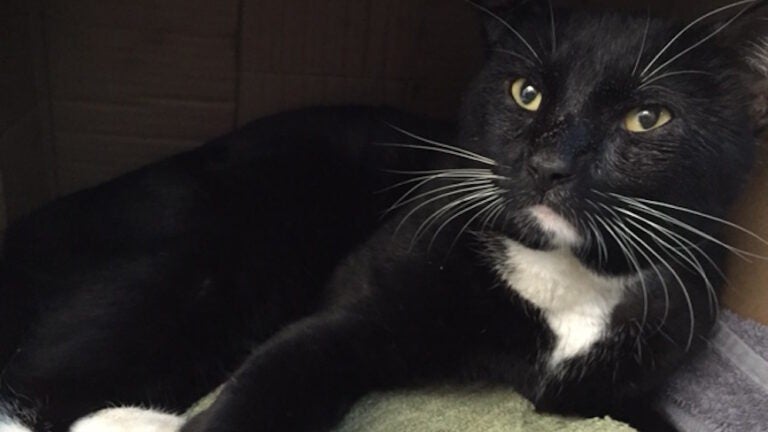 When state trooper James Richardson saw an injured cat while driving through the Callahan Tunnel last Tuesday, he knew there was "no way" he could leave him behind.
Richardson said the injured black and white cat was lying by the side of the road, appearing to have been struck by a car. Seeing it was helpless and surrounded by traffic, Richardson radioed to his dispatcher and then rushed the cat to the MSPCA-Angell in Jamaica Plain.
The cat, now named "Callahan," sustained  head trauma, a broken pelvis, and scratches, but is expected to survive, according to MSPCA-Angell.
"We all love and root for animals and there was no way I was going to leave him—I'm really glad he's now in safe hands," Richardson said in a statement.
Callahan has been placed on "cage rest" for five to six weeks so his injuries can heal without surgery.
It is unclear how Callahan found himself in the tunnel, but the MSPCA-Angell said that because he has no microchip or identification tags, and is unneutered, Callahan "likely isn't owned by anyone."
MSPCA-Angell said once Callahan is given a clean bill of health, he will be put up for adoption. Anyone interested in adopting Callahan can email [email protected] for more information.