Animals
How New Hampshire's governor saved 4 bears from near-certain death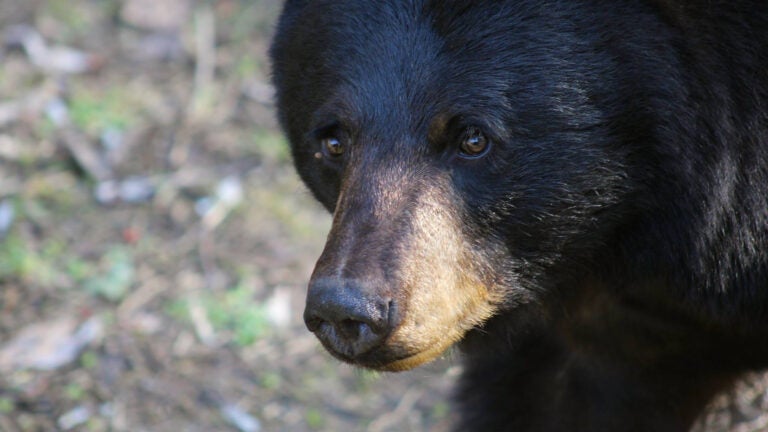 It wouldn't be the first time a New England governor intervened this year in an attempt to save a local animal from certain death.
A family of bears in Hanover, New Hampshire, had received a death sentence from the state, after they had become too acclimated to humans. The decision, which wildlife officials argued was necessary, incited protest, including an online petition signed by thousands.
Eventually, New Hampshire Gov. Chris Sununu caught wind of the furry controversy and overruled his own Fish and Game Department — a contentious decision in itself  — to spare the lives of the mother bear and her three cubs.
Here's a brief play-by-play of how it all unfolded:
This particular family of black bears had reportedly been a problem for more than a year, including run-ins with residents near the campus of Dartmouth College. Andrew Timmins, the New Hampshire Fish and Game Department's lead bear biologist, told the Union Leader that the three cubs were born in February 2015.
In August 2016, one resident captured footage of two cubs playing with the rope swing in her backyard.
Hanover Town Manager Julia Griffin recently told The Dartmouth that improper trash disposal by students living off-campus has been a major factor attracting the bears into the residential area. The town has repeatedly asked residents to secure garbage and bird feeders.
According to the West Lebanon-based Valley News, the mother bear seriously wounded one family's Jack Russell terrier in a late-night encounter last November.
[Megan] Donegan went outside to walk the family's 12-year-old dog, named Gus, after dark when he started sniffing around. She thought it was a skunk, but soon realized the cubs were scurrying around the dumpsters full of trash.

The sow "made all kinds of really strong noises" and reared up, she said. Gus came between the bear and Donegan, who ran back to the house. The sow "either swatted him or picked him up and threw him," she said.

The dog suffered five puncture wounds and broken ribs and couldn't walk for a month, but has since recovered.
In early May, the bears were photographed outside another resident's house, where they dislodged a door screen as they peered into the home.
#Bears dislodge #HanoverNH screen door near @Dartmouth campus: https://t.co/LFARvGs1eV #NH

— Valley News (@VNewsUV) May 2, 2017
Three weeks later, they actually made it inside a home.
As the Valley News reported, two of the cubs were briefly inside the home of Hanover resident Terrence Welch — at the same time as his wife and children.
"They didn't scatter," Welch said, adding they were not in the house long and did not do any damage. "In fact, one walked toward me. They are not really scared of anyone."

Welch said his wife, Marnie, their four children ages 3 to 9, a friend and two other children had seen the sow out front and retreated inside for safety.

About the same time he spotted the yearlings, Welch said, he called his wife to tell her of bears in house. He believes the noise of everyone coming inside at the other end of the house is what made the yearlings leave.

But apparently they weren't done. Once his family was in the house and closed the doors, Welch said, one of the yearlings tried to push the door open again.
Another video provided to the Valley News last week shows the bears eating trash inside a dumpster, seemingly unalarmed by the nearby human filming them.
But it was after the Welchs' frightening encounter that Timmins announced the bears would have to be euthanized.
"It is our least preferred option," he told the Valley News last week, explaining that the bears no longer feared humans, even after the town had reportedly tried harassing the bears, including shooting them with paintball guns, in the hopes of scaring them away.
"When their behavior reaches a certain point, it is tough to be wild bears again," Timmins said last Tuesday. "As the state's bear biologist, I don't think it would be prudent to move them to another area."
The decision to capture and euthanize the animals was quickly met with resistance from local bear sympathizers. By last Friday, a petition to save the bears had reached 10,000 signatures.
"It is all human behavior that has produced this problem," Mary Holland, a local nature writer and photographer, told The Boston Globe. Even Timmins admitted it wasn't the bears who were at fault.
Around the same time, Sununu announced he also opposed the decision by his own Fish and Game Department.
"Don't worry, we aren't going to kill the bears," he said at an event Thursday in Portsmouth, according to the Union Leader. In a statement, the Republican governor said his office was working to find an alternative solution.
Statement from @GovChrisSununu on situation with family of bears in Hanover, which @NHfishandgame says must be euthanized #NHpolitics pic.twitter.com/iYu0ZVtuoU

— Michael Brindley (@MBrindley_NHPR) May 26, 2017
Of course, Sununu's foray into the issue sparked its own bit of backlash, with Democratic state Sen. Jeff Woodburn tweeting he should "butt out" and "let wild life experts do their job." In an interview with the Union Leader, Woodburn, aggrieved at the prospect of the bears being relocated to his sparsely populated district in the state's Great North Woods, facetiously suggested moving the bears to Sununu's hometown of Newfields.
No matter, the governor and the Fish and Game Department settled on a decision Friday to capture and — rather than kill — relocate the bears to Pittsburg, the giant, woodsy town spanning the northern tip of New Hampshire.
I am glad that we have been able to find a safe and humane option for these bears! https://t.co/u0VFLuxw12

— Chris Sununu (@GovChrisSununu) May 26, 2017
The plan reportedly was to use culvert-style traps — placed near dumpsters and baited with doughnuts — to capture the bears.
"I will be happy if it works," Timmins told the Union Leader.
And over the long Memorial Day weekend, it did — mostly.
"The three furry brothers were relocated today to an undisclosed location," Fish and Game said in a Facebook post Tuesday.
As WMUR reports, officials plan to continue searching for the mother bear, but they noted that she had not recently been seen with her cubs and could be traveling due to breeding.
https://www.facebook.com/nhfishandgame/posts/1563991246945786